#TalkBD: Online Community Gathering
The coronavirus (COVID-19) pandemic is a difficult time for everyone, including those of us living with bipolar disorder. To provide mental health support and education during this difficult time, CREST.BD is hosting #TalkBD, a free online community gathering everyone can join.
#TalkBD LIVE - Pregnancy, Postpartum & Bipolar Disorder
Our next #TalkBD webinar will be about reproductive mental health: that is, pregnancy, postpartum, and bipolar disorder. Our guests will be Dr. Catriona Hippman, genetic counsellor and professor, and Keri Guelke, who lives well with bipolar disorder! Read more about the presenters here.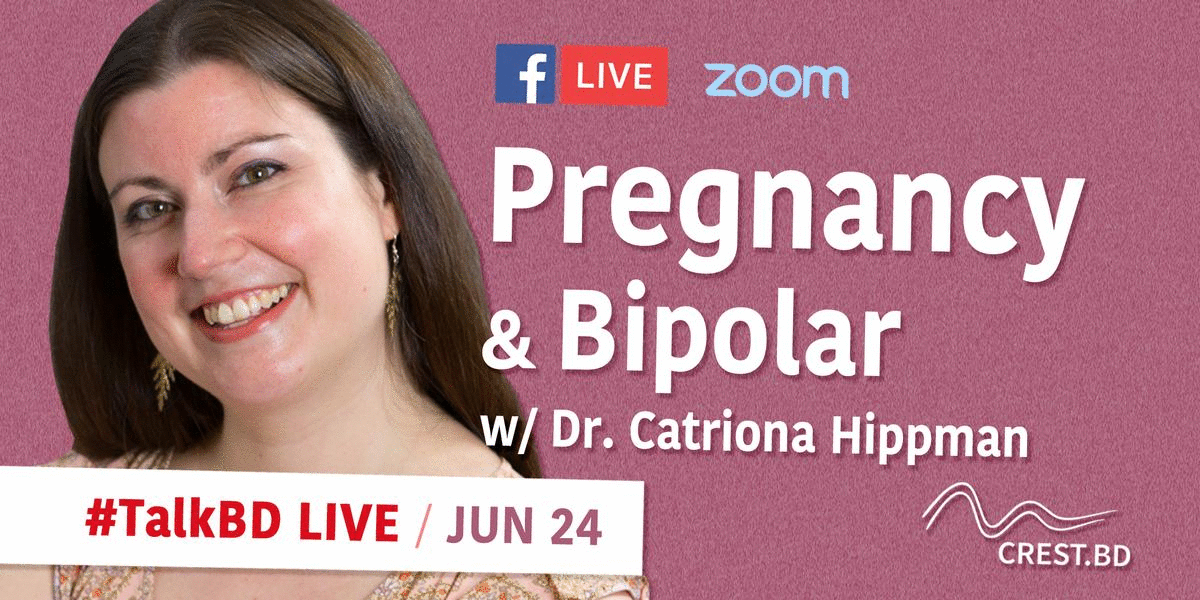 Start Time: Thursday, June 24th, 12-1pm PST, 3pm EST (Find what time this is for me)
#TalkBD is primarily an educational and discussion platform for self-management in bipolar disorder. CREST.BD does not provide mental health or substance use services i.e., crisis intervention. Please check unsuicide.org to find a digital crisis service.
How do you feel about our events? Help us make #TalkBD the best we can by filling out our survey.