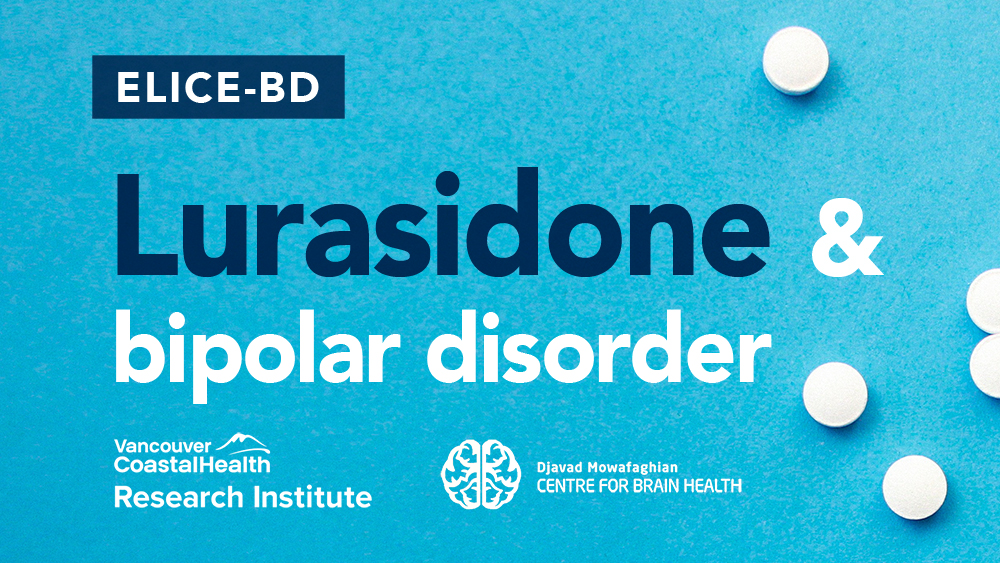 WHO CAN PARTICIPATE?
Males and females between 19-65 years of age
Have a diagnosis of Bipolar Disorder
Are clinically stable on current medication
Not currently in a manic or depressed episode
WHAT IS INVOLVED?
The study involves a screening visit, baseline visit, clinical visits at Weeks 3 and 6, and 4 telephone calls at Week 1, 2, 4 and 2 weeks after last visit. Participants will complete neurocognitive (eg: memory, reasoning and attention) testing and give blood samples. Participants with cognitive impairment will be randomly allocated, to either receive lurasidone or placebo added to their current medications for 6 weeks.
STUDY LOCATION
Outpatient Clinic, Mood Disorders Centre, Djavad Mowafaghian Centre for Brain Health at UBC
Vancouver, BC, Canada (Google Maps)
CONTACT INFORMATION / SIGN UP:
Jayasree Basivireddy, Clinical Research Coordinator
Phone: 604.822.3769
Email: jayasree.basivireddy@ubc.ca
PRINCIPAL INVESTIGATOR
Dr. Lakshmi N Yatham
Professor, Department of Psychiatry, Faculty of Medicine, UBC;
Regional Head of Psychiatry and Regional Program Medical Director,
Vancouver Coastal Health & Providence Healthcare
MORE INFO: https://www.vchri.ca/research-study/study-efficacy-lurasidone-cognitive-functioning-bipolar-patients-elicebd
This study will conclude in December 2025.