Update (April 11): Thank you all so much for joining us for our first-ever AMA in honour of World Bipolar Day, and making it such a great experience! Check out our recap of the event and the full AMA on our special Bipolar Blog:
Highlights from our World Bipolar Day "AMA" on Reddit!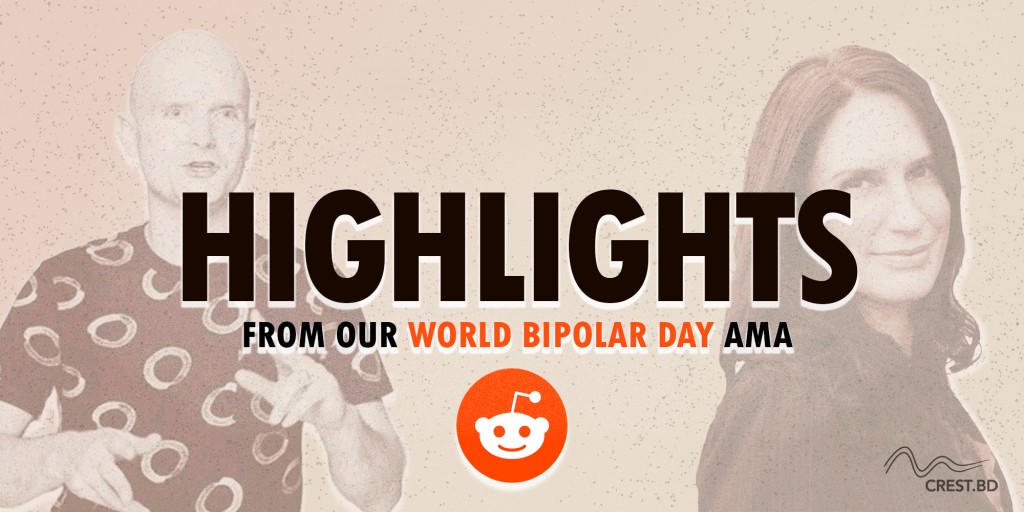 ---
Original post:
On March 29, Dr. Steven Barnes and Dr. Erin Michalak will be representing CREST.BD on our first ever "Ask me Anything" on Reddit (r/IAmA) to honor World Bipolar Day!
Date: March 29, 2019
Time: Starting 10:00AM Pacific (1:00PM Eastern)
Link: r/IAmA
Join us tomorrow (Friday), March 29, at 10AM Pacific – for our first Reddit #AMA featuring @sj_barnes
& @erin_michalak to honor #WorldBipolarDay 2019!

Details: https://t.co/unTEHTAsjn@reddit_AMA @WorldBipolarDay @IntlBipolar @ISBD4 #WorldBipolarDay2019 pic.twitter.com/FrJKRy1WXb

— CREST.BD (@CREST_BD) March 28, 2019
Steven and Erin will be responding to your questions from our /u/CREST_BD Reddit account.
Dr. Steven Barnes
crestbd.ca/steven / @sj_barnes

Steven is CREST.BD Network Deputy, and Senior Instructor and Associate Head of Undergraduate Affairs in the Department of Psychology at the University of British Columbia. He is also a recipient of Canada's most prestigious recognition of excellence in educational leadership and teaching at the university and college level – the 3M National Teaching Fellow award.
Steven lives well with bipolar disorder and his research interests include psychological disorders (especially BD), epilepsy, new media, artist-scientist collaborations, and teaching of psychology. He is also known for his work in supporting student mental health and wellbeing, and is co-founder of Kaleidoscope – a peer-run support group for individuals experiencing mental health issues.

Dr. Erin Michalak
crestbd.ca/erin / @erin_michalak
Erin is the founder and Network Lead of CREST.BD, and Professor in the Department of Psychiatry at the University of British Columbia. Her work focuses on enhancing quality of life and reducing stigma for people with BD. Erin's research interests are in online and mobile mental health interventions, patient engagement in research, knowledge translation, and implementation science.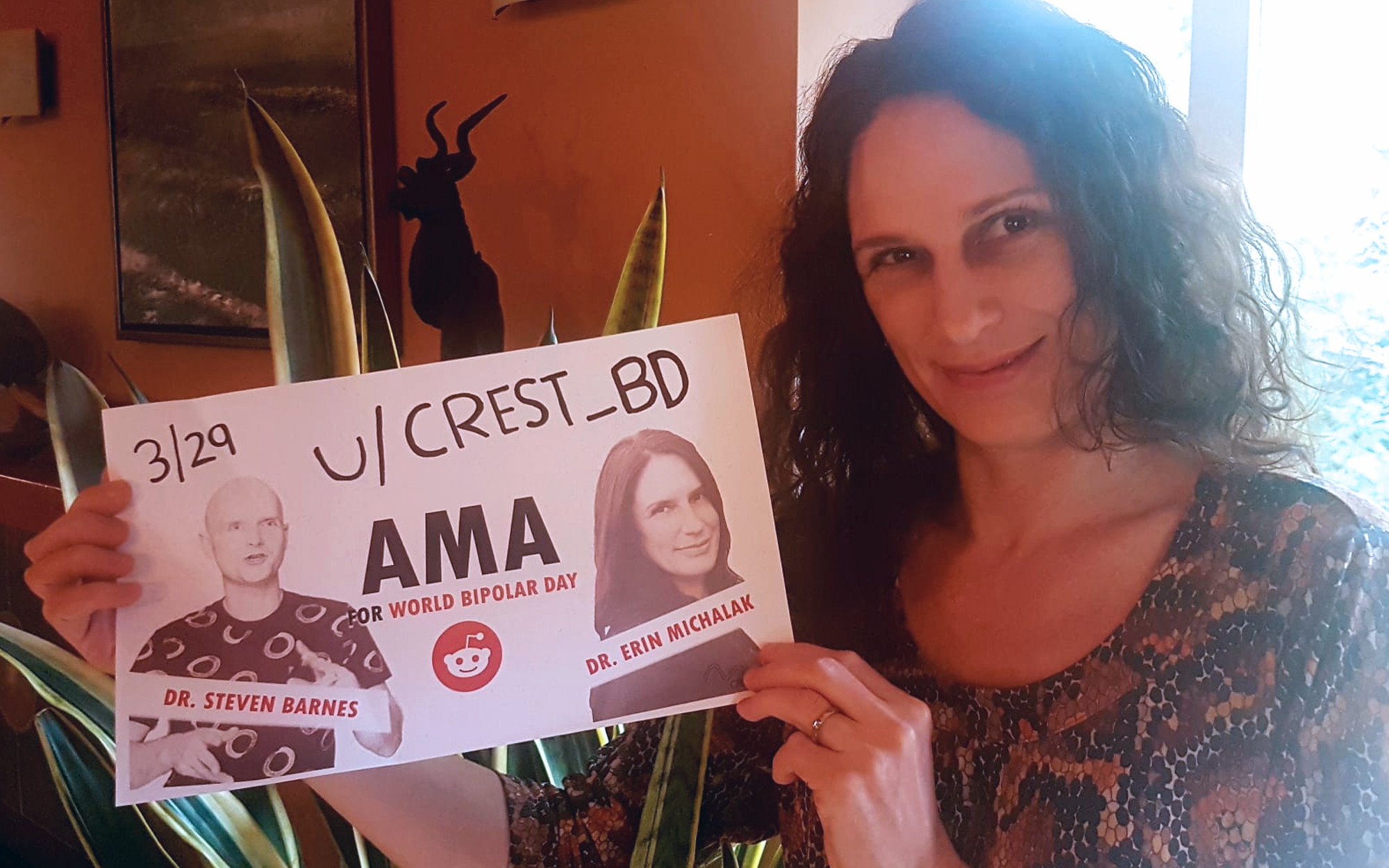 Since establishing CREST.BD in 2007, Erin has led the production the first bipolar-specific Quality of Life scale, the QoL.BD. The QoL.BD has seen rapid uptake internationally and is now the gold-standard for BD-specific QoL assessments. It has been translated into >20 languages, with over 17 large-scale, clinical studies using the QoL.BD as an outcome measure.
For Bell Let's Talk day 2019, Erin also hosted a live Q&A on all things bipolar – check out all questions and answers from CREST.BD's first #TalkBD event here!


World Bipolar Day
worldbipolarday.org
The vision of World Bipolar Day (WBD) is to bring world awareness to bipolar disorders and to eliminate social stigma. Celebrated every year on March 30th, this international awareness event is an initiative of the International Bipolar Foundation (IBPF) in conjunction with the Asian Network of Bipolar Disorder (ANBD) and the International Society for Bipolar Disorders (ISBD).
Check out the events taking place in conjunction with this year's World Bipolar Day at facebook.com/worldbipolarday.