---
On March 30, we'll be hosting our second "Ask me Anything" on Reddit to honour World Bipolar Day! Join Dr. Erin Michalak, Dr. Steven Barnes, performing artist Victoria Maxwell, Dr. Greg Murray, Dr. Emma Morton, Dr. Fiona Lobban, Dr. Steven Jones, Dr. Ivan Torres, Dr. Jill Murphy, Dr. Rob Tarzwell, artist Ryan Tine, speaker and non-profit worker Stéphanie Fontaine, and Dr. Trisha Chakrabarty, who will be answering your questions about bipolar disorder.

Date: March 30, 2020
Time: Starting 11:00AM Pacific (2:00PM Eastern)
Link: r/IAmA
The AMA will be hosted on Reddit's r/IAmA – a platform for question-and-answer interactive interviews, with previous interviewees including Barack Obama, Dr. Jane Goodall, and Bill Gates. Our diverse team of experts will respond to your bipolar AMA questions from our /u/CREST_BD Reddit account.
---
The Hosts
Erin Michalak, PhD, CREST.BD founder & Professor of Psychiatry
crestbd.ca/erin / @erin_michalak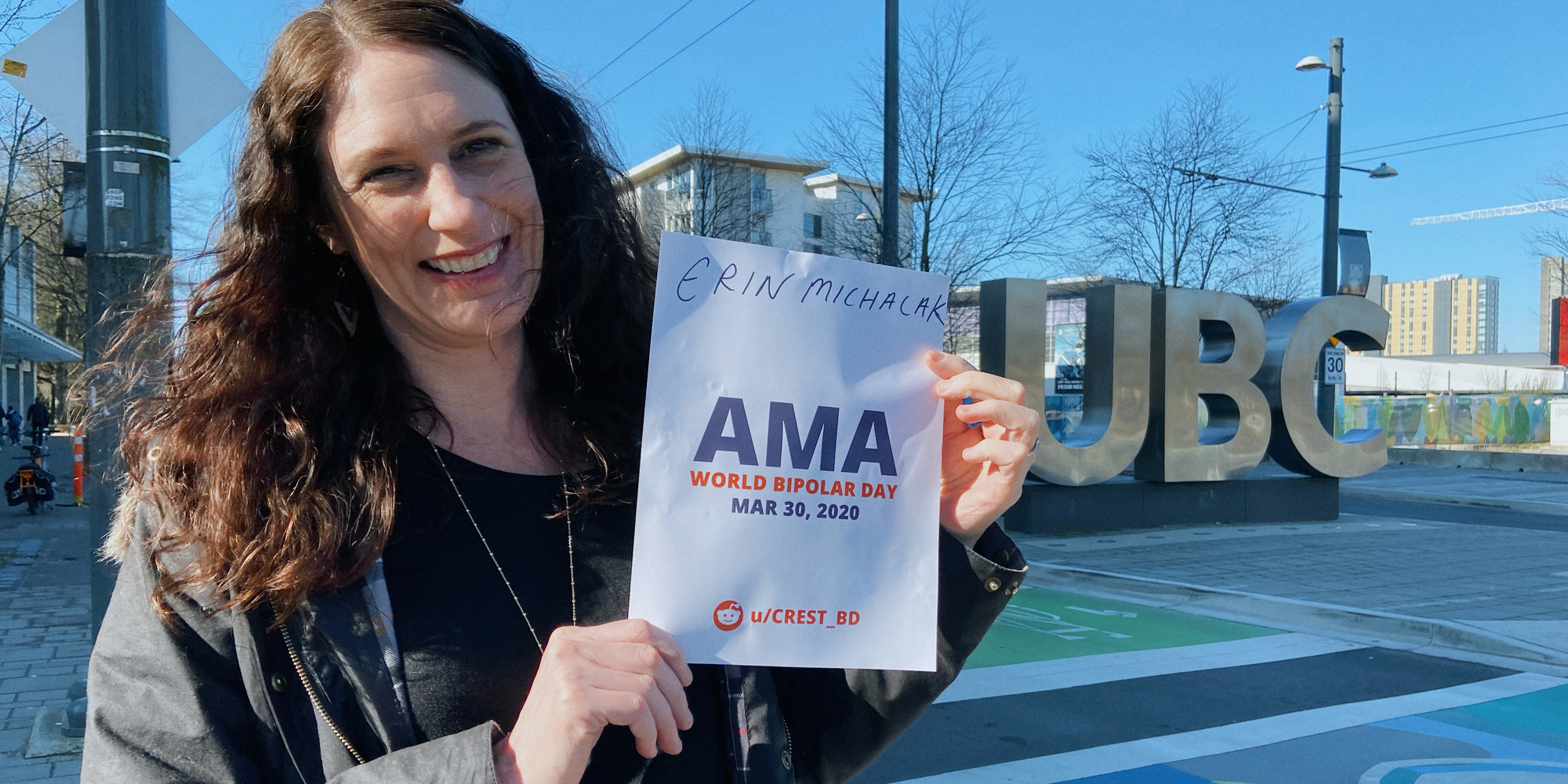 I'm the founder and Network Lead of CREST.BD, and Professor at UBC Psychiatry. My work focuses on enhancing quality of life and reducing stigma for people living with bipolar disorder.
Steven Barnes, PhD, co-director of CREST.BD, Professor in Psychology & Artist
crestbd.ca/steven / @sj_barnes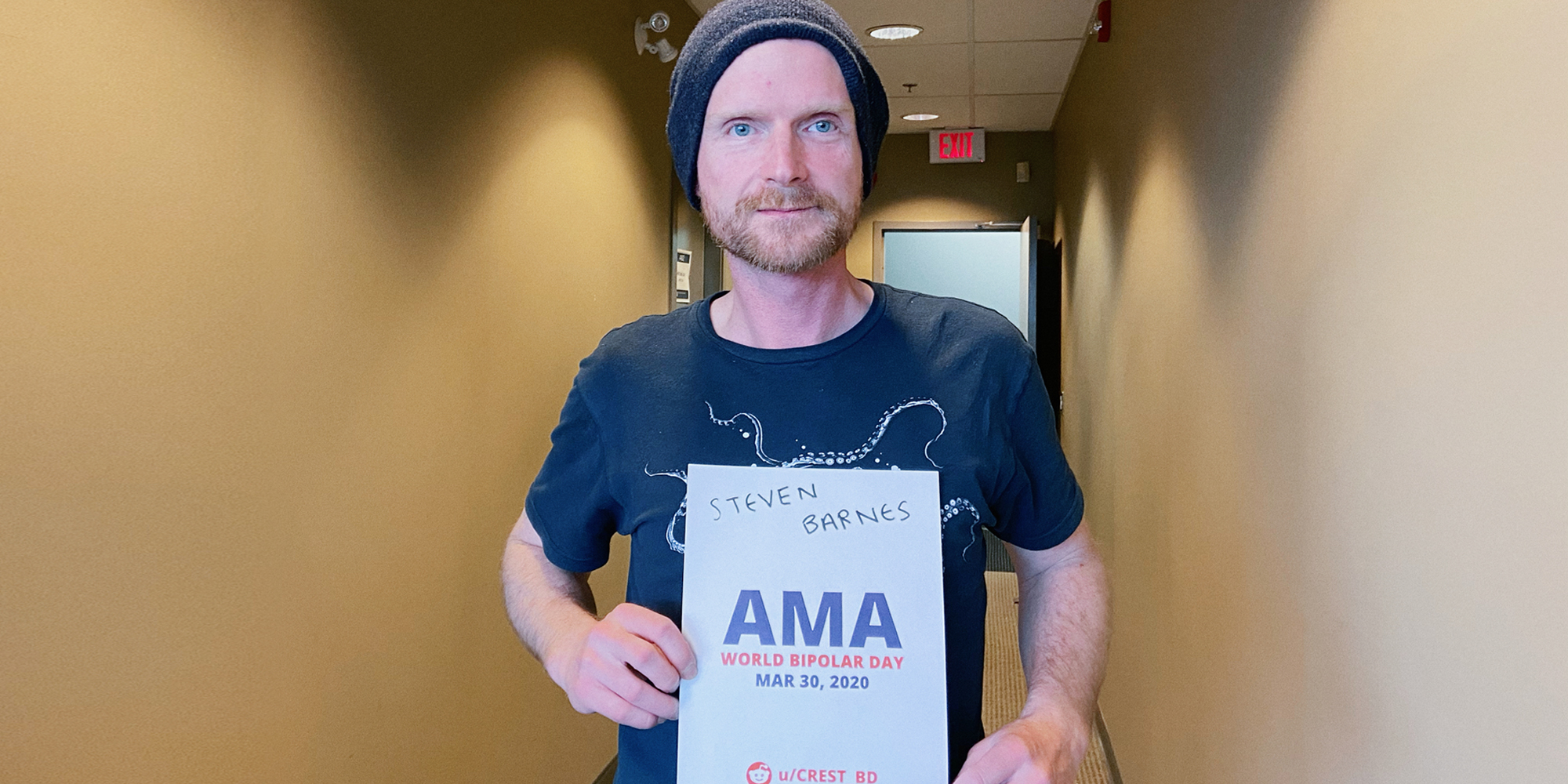 I'm the Network Deputy at CREST.BD, and Senior Instructor and Associate Head of Undergraduate Affairs in the Department of Psychology at UBC. My research interests include psychological disorders, new media, and artist-scientist collaborations. I live well with bipolar disorder.
Victoria Maxwell, Mental Health Educator and Performing Artist
crestbd.ca/victoria / victoriamaxwell.com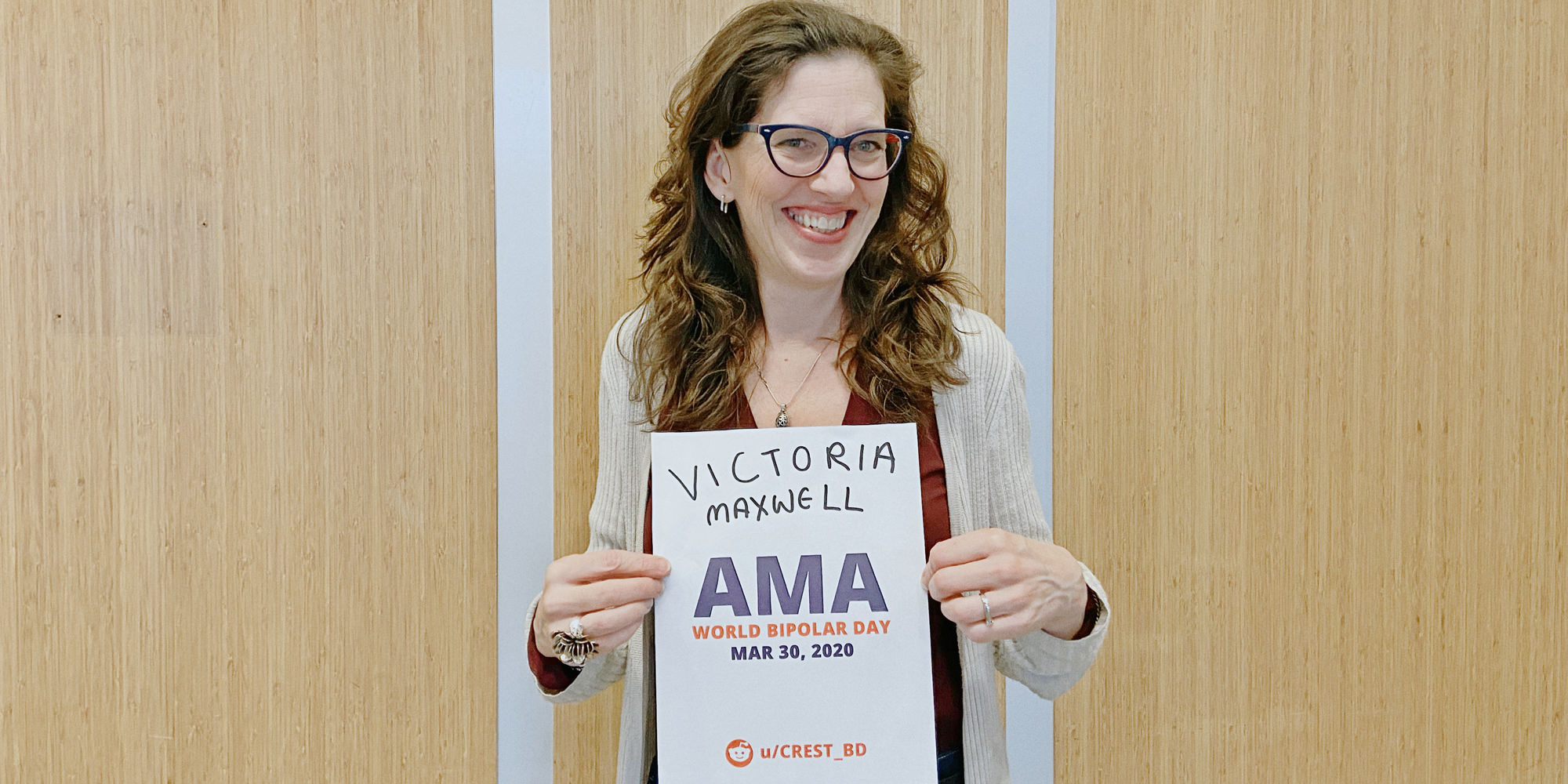 I'm an award-winning keynote speaker and performing artist who lives well with BD. By telling my story of mental illness and recovery, I've worked to create lasting changes in individuals and organizations.
Greg Murray, PhD, co-director of CREST.BD, Psychologist & Professor of Psychological Sciences
crestbd.ca/greg / @profrnb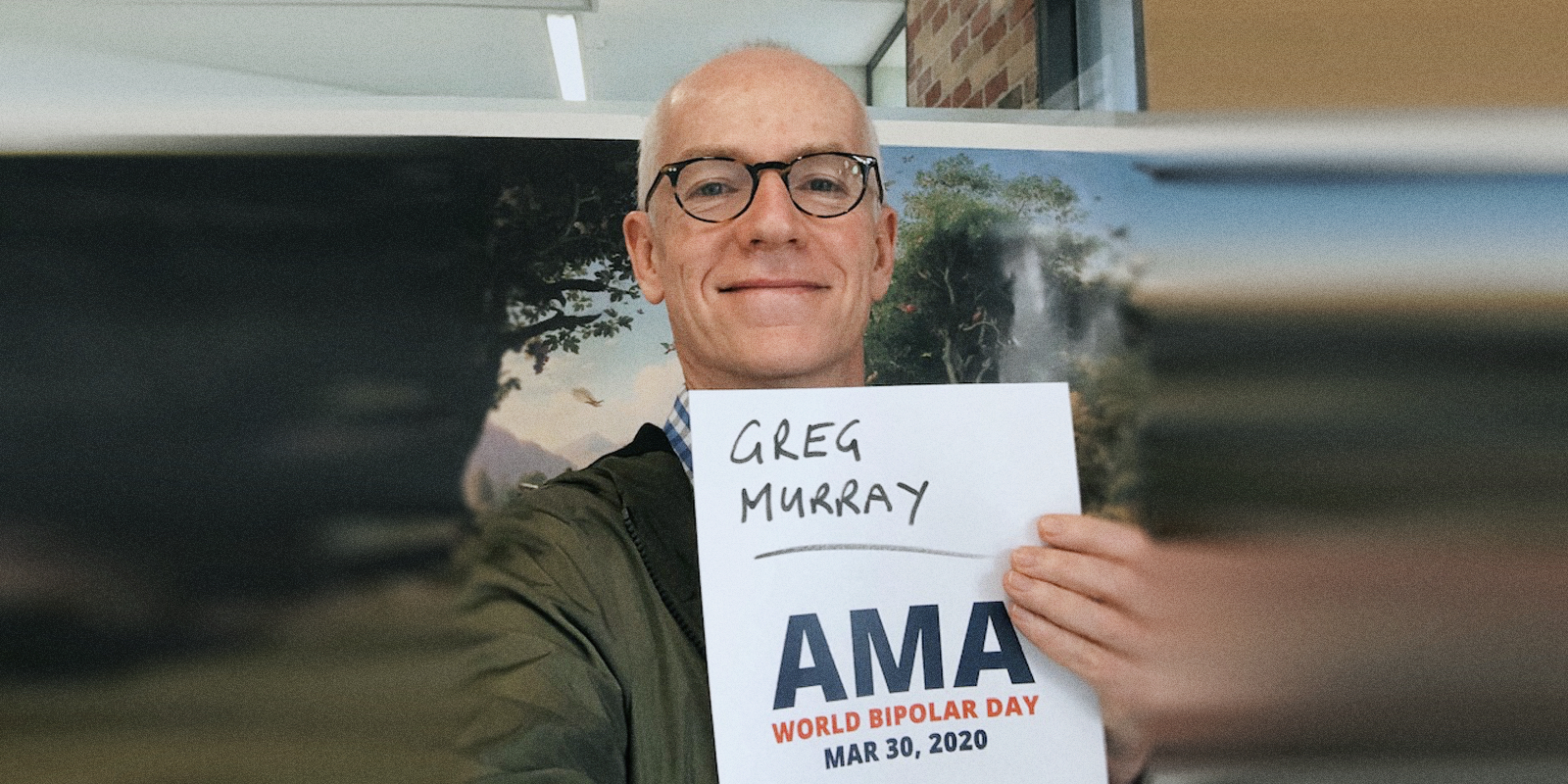 I'm the Director of the Centre for Mental Health at Swinburne University in Melbourne, Australia. My work focuses on better understanding and managing bipolar disorder by paying attention to psychology, behaviour and biology.
Emma Morton, PhD, Psychologist, Postdoctoral Fellow in Psychiatry
crestbd.ca/emma / @morton_emm

I'm an Institute of Mental Health Marshall Fellow at UBC Psychiatry. My research has focused on improving the understanding and treatment of of quality of life in serious mental health conditions, self-management strategies, and digital mental health tools.
Fiona Lobban, PhD, Co-Director at the Spectrum Centre & Professor of Clinical Psychology
crestbd.ca/fiona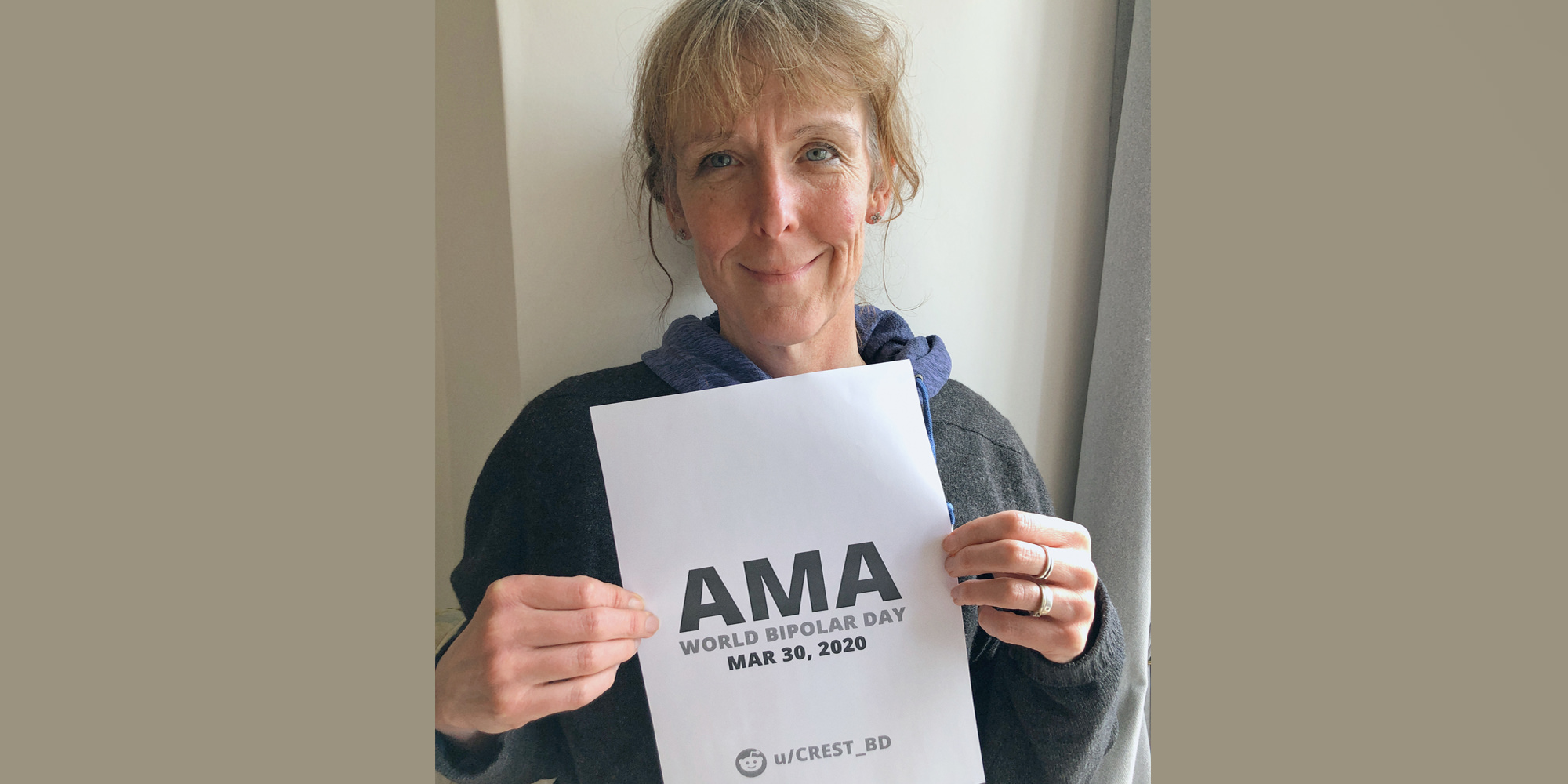 I'm a Co-Director of the Spectrum Centre for Mental Health Research at Lancaster University, which utilizes input from people with lived experiences to research psychological interventions for people with bipolar disorder and related experiences. My main aim is to increase access to effective psychological support.
Steven Jones, PhD, Co-Director at the Spectrum Centre & Professor of Clinical Psychology
crestbd.ca/steven-jones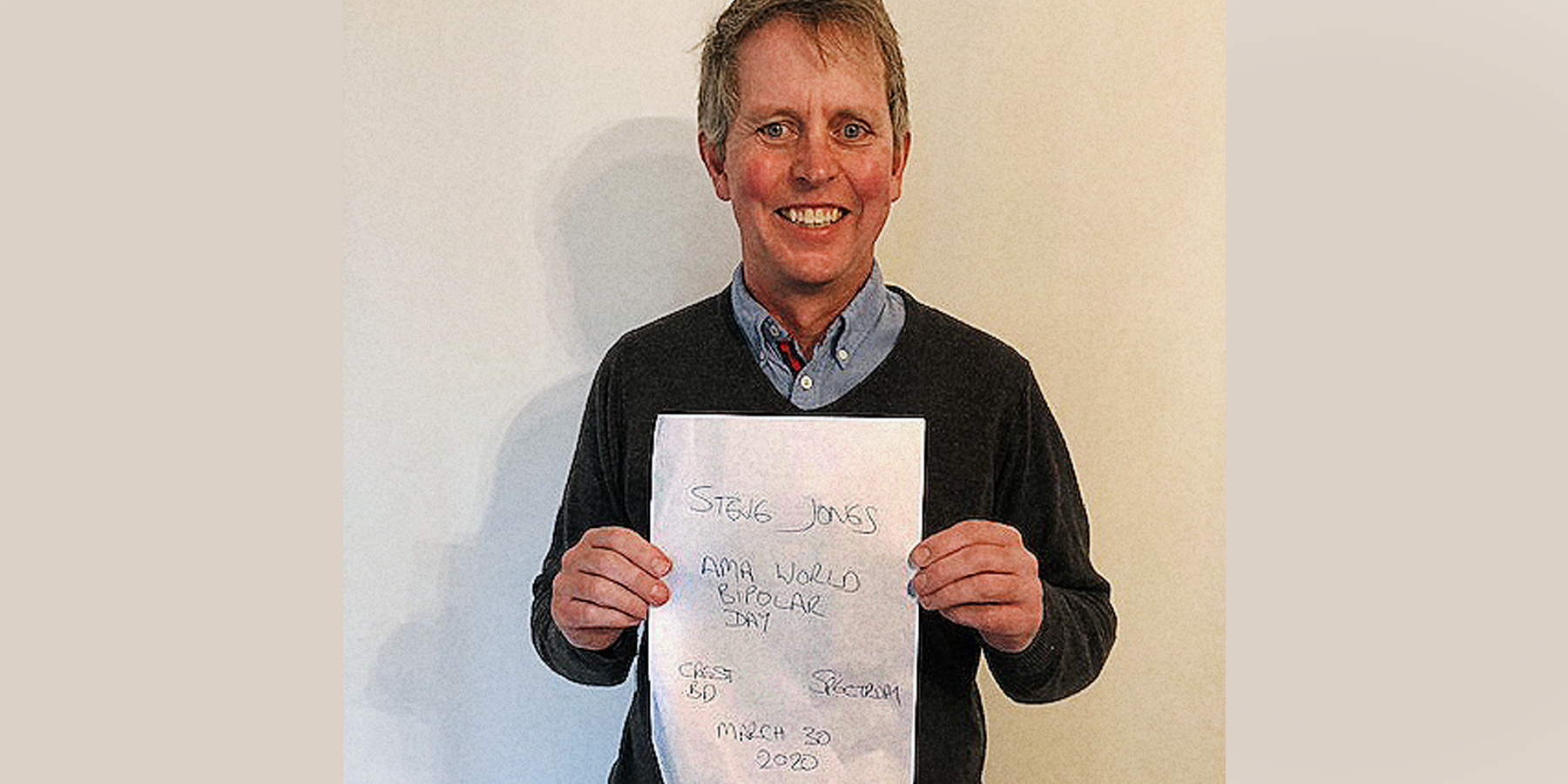 I'm a Professor of Clinical Psychology and Co-Director of the Spectrum Centre at Lancaster University, and a member of the CREST network. My research focuses on understanding the psychological and social processes that impact bipolar, and developing psychological interventions to help people live well alongside their bipolar.
Ivan Torres, PhD, Clinical Neuropsychologist and Clinical Professor of Psychiatry
crestbd.ca/ivan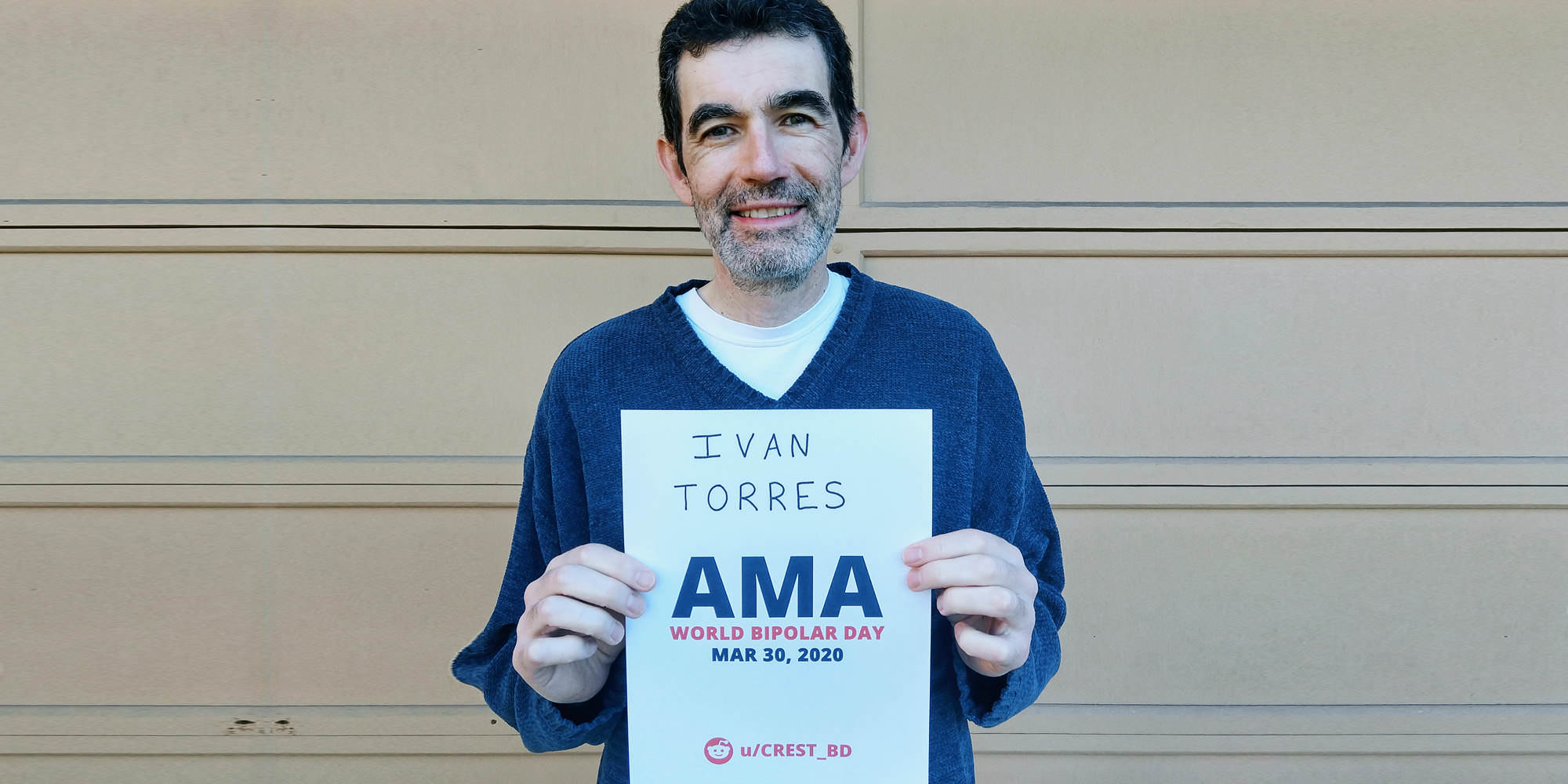 I'm a clinical neuropsychologist and clinical professor at UBC. My work involves the study of cognitive difficulties in bipolar disorder and other psychiatric illnesses, and the impact of these difficulties on daily functioning.
Jill Murphy, PhD, Strategic Initiatives Director for the APEC Digital Hub for Mental Health and Postdoctoral Fellow of Psychiatry
crestbd.ca/jill / @jillkathleenm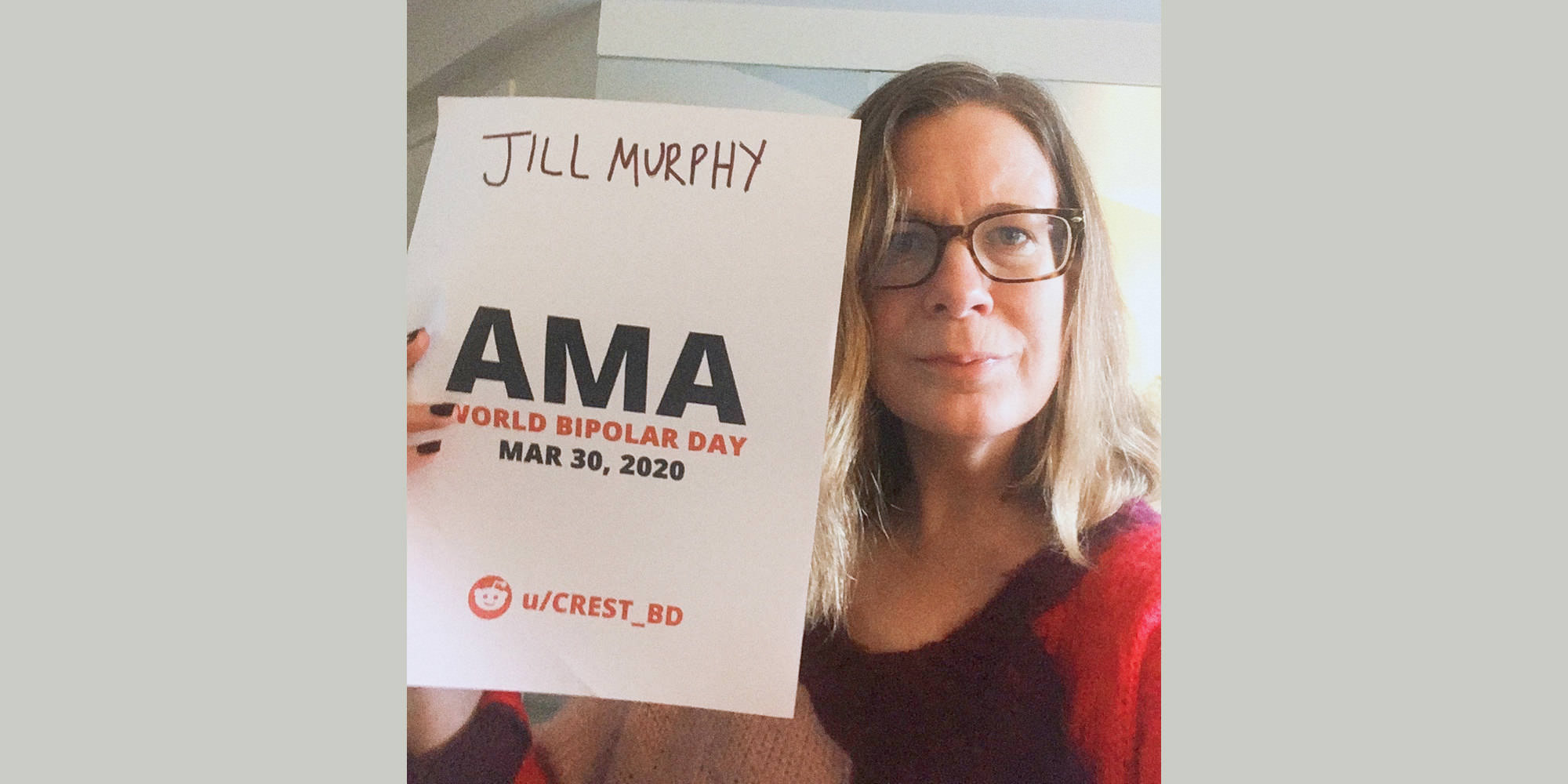 I'm an MITACS Elevate Postdoctoral Fellow in the Department of Psychiatry at UBC, and also the Strategic Initiatives Director for the APEC Digital Hub for Mental Health. My work focuses on global mental health, with an emphasis on improving equitable access to evidence-based mental health services in community-based and primary care settings.
Rob Tarzwell, MD, Psychiatrist and Clinical Assistant Professor of Psychiatry
crestbd.ca/rob / @1MinMedSchool, @Rob_Tarzwell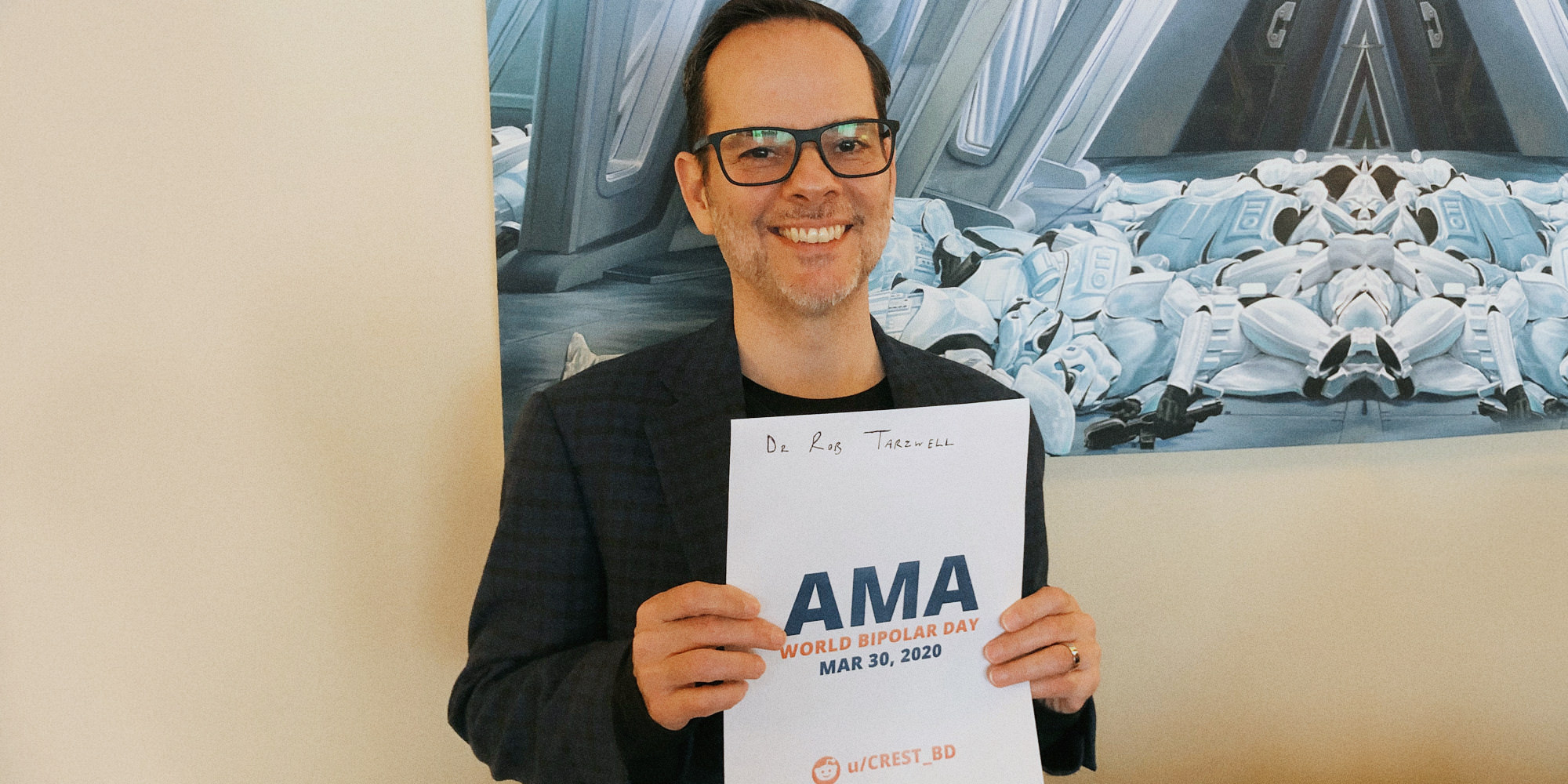 I'm a Clinical Assistant Professor at the University of British Columbia. My main research interest is the use of brain imaging for treating and diagnosing psychiatric disorders. I also create and run the One Minute Medical School YouTube channel.
Ryan Tine, Mental Health Advocate and Trans-health Educator
crestbd.ca/ryan / @RyanTineArts
I'm a Mental Health Advocate, Trans-health Educator, artist, musician, and photographer who lives well with bipolar disorder. My research interests and personal experiences are in trauma, self-management of BD, transgender advocacy, and harm reduction.
Stéphanie Fontaine, MIAW Face of Mental Illness 2016 and Ambassador for self-management support
@stephanie_fon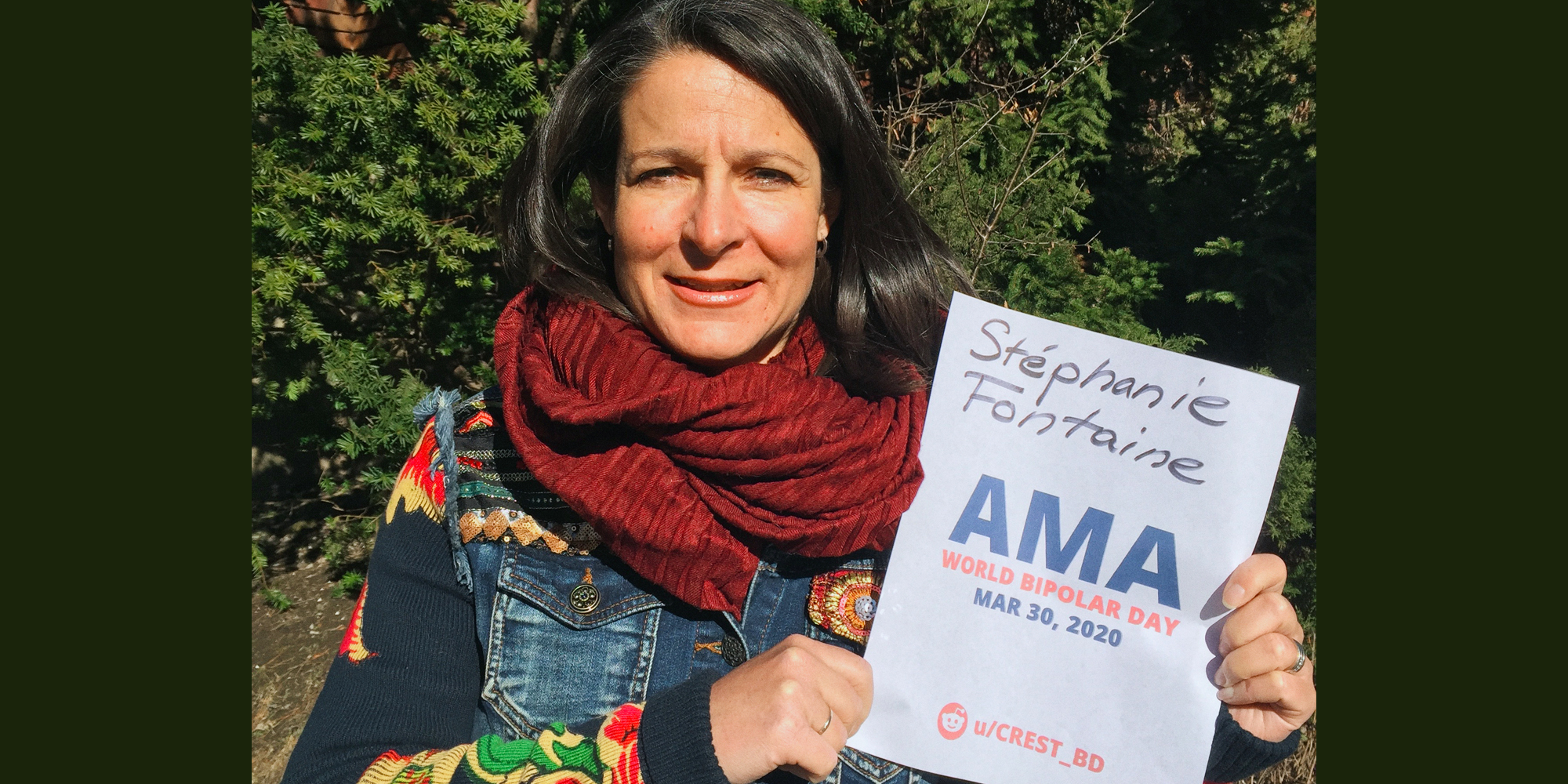 I'm proud to answer questions about my personal experience with bipolar disorder. I openly talk about it in conferences. I managed to have a great career both as an actuary and then in mental health non-profit. I'm an ambassador for self-management support and mother of a wonderful 12 year old.
Trisha Chakrabarty, PhD, Psychiatrist and Assistant Professor of Psychiatry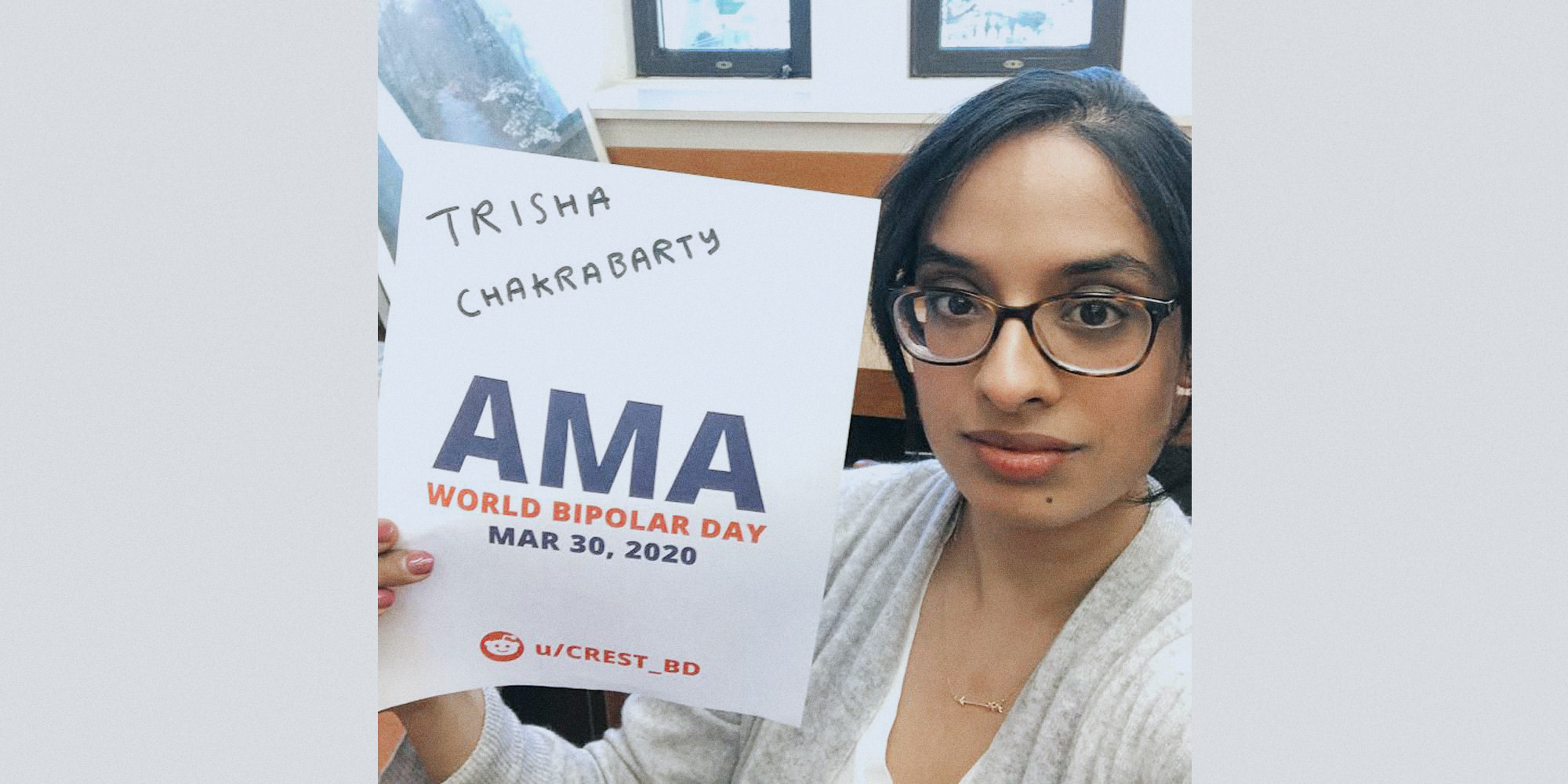 I'm an Assistant Professor in the Department of Psychiatry at University of British Columbia. My research and clinical interests are in cognitive functioning, virtual reality cognitive retraining, bipolar disorder, and psychotherapy approaches for mood disorders.
Erin and Steven hosted our first bipolar AMA on March 29th, 2019, and the response was overwhelming! We took some of the highlights from the day and published them in a blog post here. We also hosted live Twitter Q&As on all things bipolar on Bell Lets Talk Day 2019 and 2020 – you can read those questions and answers here.
World Bipolar Day
worldbipolarday.org


The vision of World Bipolar Day (WBD) is to bring world awareness to bipolar disorders and to eliminate social stigma. Celebrated every year on March 30th, this international awareness event is an initiative of the International Bipolar Foundation (IBPF) in conjunction with the Asian Network of Bipolar Disorder (ANBD) and the International Society for Bipolar Disorders (ISBD).
Check out the events taking place in conjunction with this year's World Bipolar Day at facebook.com/worldbipolarday.





---
Follow us on social media: