The Centre for Youth Bipolar Disorder (CYBD) at Sunnybrook Hospital has just announced a brand new project focused on improving aerobic fitness (AF) among adolescents with bipolar disorder (BD). Lead by Senior Scientist Dr. Benjamin Goldstein of the Sunnybrook Research Institute (pictured above), the CYBD team is one of six awardees of the 2017 Improving Health Outcomes and Quality of Life Team Grant competition supported by Brain Canada and Heath Canada. CREST.BD Network Lead Dr. Erin Michalak also features as a co-investigator on this project. 
Recruitment for the study is now open, and the CYBD team is welcoming teens living with BD in the Toronto area to participate; read on for more details on the project and information on how to sign-up as a participant: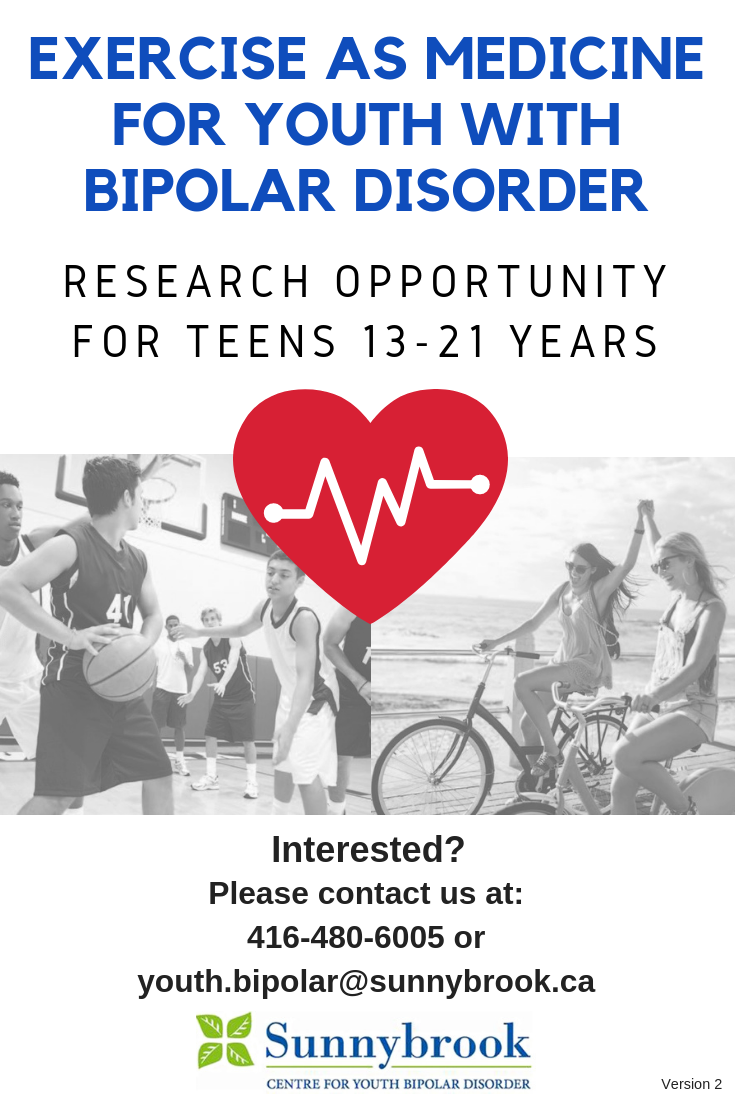 Background
BD affects 2-5% of adolescents and is the 4th most disabling medical condition among adolescents worldwide. Even with treatment, adolescents with BD spend over half of the time with mood symptoms that impair quality of life. Adolescents with BD are also at higher risk for early cardiovascular disease compared to those without BD. Increasing AF can improve both short-term and long-term mental health, physical health, and quality of life.
This study will be the first to examine how to engage adolescents with BD to increase their AF. Study investigators have expertise in research, interventions, and knowledge implementation regarding BD and regarding exercise. In addition to scientists and clinician-scientists, the CYBD research team includes social workers, a mental health advocacy leader, an adolescent with BD, and a parent of an adolescent with BD. The team's combination of expertise and experience will allow for a unique approach that would not be possible without integrating the perspectives of researchers, clinicians, and consumers.
12-week program
The team plans to enroll 50 adolescents with BD in a 12-week behavior change counseling intervention, specifically focused on improving AF.
Core intervention modules include:
education about exercise in relation to BD,
individualized in-person counseling on exercise beliefs and problem solving, and
weekly phone counseling to enhance motivation, review exercise logs and diaries, and problem solve.
Optional intervention modules include:
exercise coaching with a trained exercise professional,
family focused counseling, and
peer support.
This patient-centered, flexible, personalized approach is intended to be feasible and effective across diverse settings and adolescents with BD. Despite the importance of the topic, there are no prior exercise intervention studies for adolescents with BD. The team believes that a project like this is needed to help the field progress.
Participate in Research / Contact
To register as a participant, please sign-up at:
sunnybrook.ca/content/?page=youth-bipolar-research-contact
For more details or questions about the study, contact the Centre for Youth Bipolar Disorder research team at 416-480-6005, or youth.bipolar@sunnybrook.ca.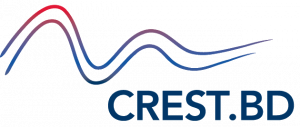 Follow CREST.BD on social media: