With past Canadian Institutes of Health Research funding, CREST.BD created six videos on different areas of quality of life and bipolar disorder. We are delighted now to compliment these with a new video exploring ways to flourish with bipolar disorder in school and educational settings. The video is housed in our Bipolar Wellness Centre and is open to the public.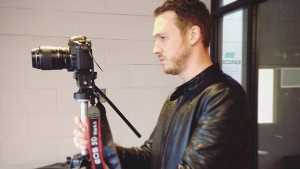 The video stars CREST.BD peer researcher and blog lead Natasha Kolida, who lives well with bipolar disorder, as well as other CREST.BD team members. It covers a number of issues commonly encountered in the school lives of students with bipolar disorder, including:
Disclosing to professors and exploring accommodations at school
Establishing healthy social boundaries and managing potentially risky behaviours
Managing symptoms of bipolar disorder that can interfere with productivity and quality of life at school
Production of these videos was made possible by the Laurel Foundation.