UPDATE: Thank you for participating! The Bipolar Psilocybin survey is now closed.
Analysing and publishing results takes time, so please note the results will not be in for a few months at least. Thank you for your patience!
If you'd like to stay updated on this and other bipolar disorder research, please follow us on Facebook, or sign up for our email list. We also share helpful events, support tools for bipolar disorder, and stories from people who live with bipolar disorder!
Or, if you're specifically interested in psychedelics research, please follow the BANDLab on Twitter or Facebook. Thanks again everyone!
---
The Incredible Response So Far!
In October, we went live with our survey exploring the use of psychedelic or "magic" mushrooms among people with bipolar disorder. We are THRILLED with the response rate so far! At this point, we have over 300 responses, in countries all around the world.
However, one area we want to be attentive towards is making sure that our results speak for ALL people. So far, 75% of our respondents identify racially as white. We are happy to hear more from all people, but especially want to put out a call to people of colour to participate.
If you are Black, Indigenous, or a person of colour, your input is especially helpful.
BIPOC (Black, Indigenous, and people of colour) communities have historically been underrepresented in health research, making it so that healthcare systems and interventions may not speak fully to their experiences. We want to help shift this so that all voices can be heard! So if you are a person of colour, and you have experiences with psilocybin, please consider taking our survey at crestbd.ca/mushrooms.
Your contributions will help support the BAND Lab's goal of improving the treatments available for people with bipolar disorder!
For more information:
Visit our website: bandlab.ucsf.edu
Contact us: psilocybinstudies@ucsf.edu
This study is administered by UCSF's BAND Lab. The principal investigator is Dr. Joshua Woolley, you can contact his lab at the email listed above.

---
Previous Posts About the Study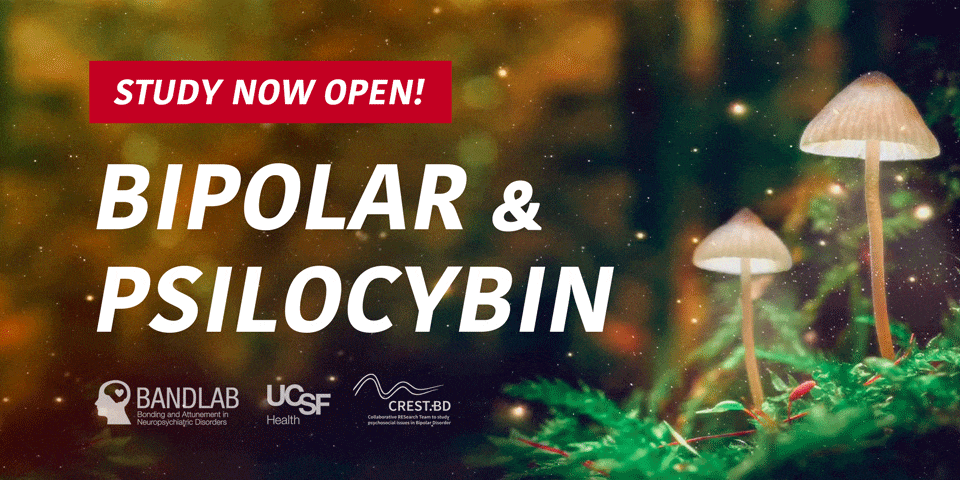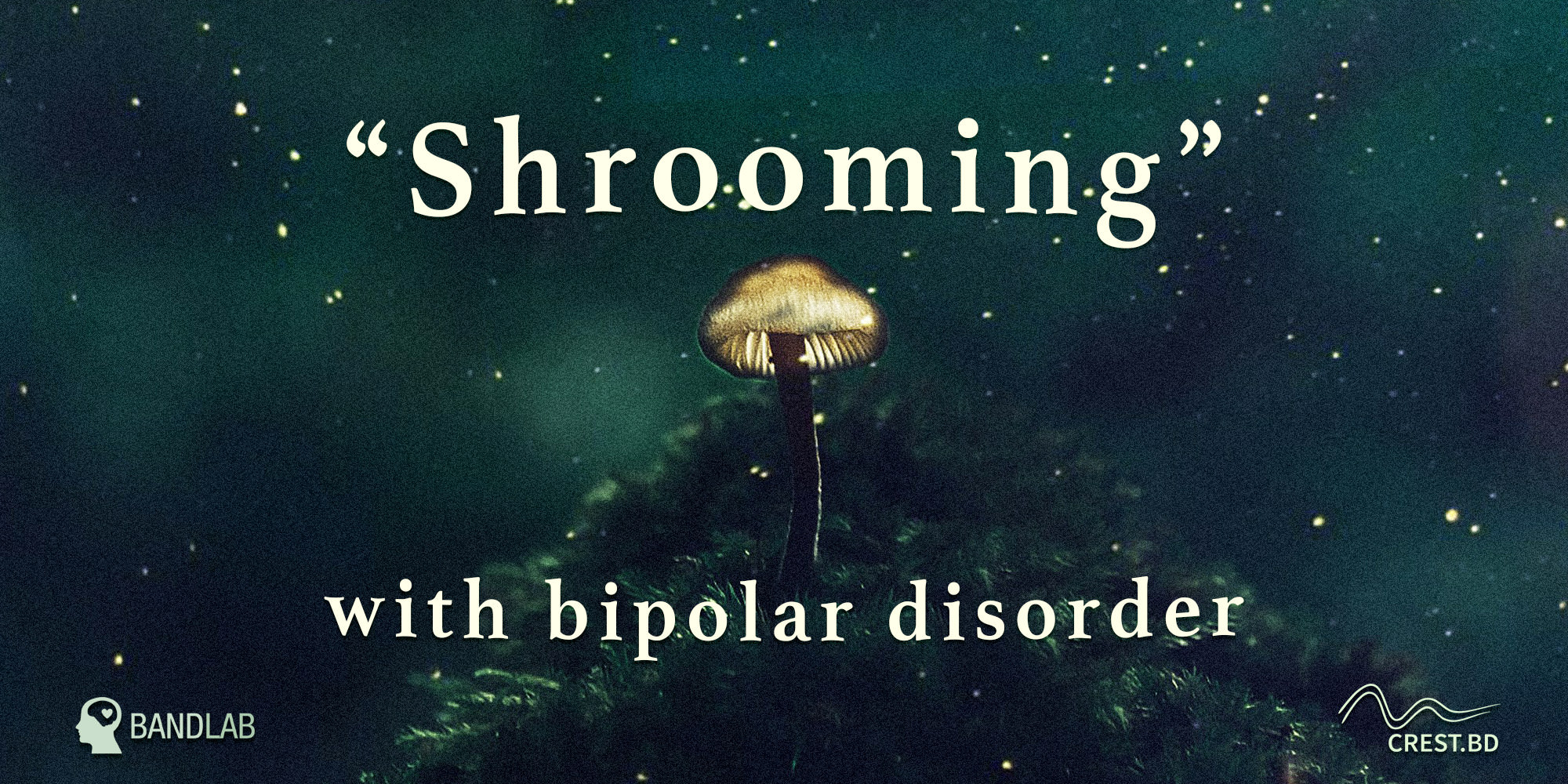 ---
Follow us on social media: