20 years later, I still remember how amazed I was the first time I heard about lithium being used as a medical treatment. During a pharmacology lecture, our teacher talked about how unexpected the process of drug discovery could be and used mood stabilizers as an example. He started with lithium, describing the early works of John Cade in Australia and Mogens Schou in Denmark, and citing much evidence about lithium's efficacy in treating patients with bipolar disorder. However, there was one caveat: we should be cautious about lithium's many side effects and life-threatening "dangers."
A few years later, during the first year of my psychiatry residency, I started treating patients who had been hospitalized because of their severe depression and mania. Once they recovered from the acute episode, the patients were referred to our specialized clinic that had a peer-support group once a week. It was called the "lithium group." Residents, like myself, facilitated some of the group's sessions. There, we heard first-hand our patients' struggles and opinions about their treatments.
Almost every patient I met with had very little understanding about the medication, why they were using it, and what they should be careful about. Even people who had been on lithium for decades were often not aware of its long-term benefits and harms.
The people in the lithium group usually had strong opinions about lithium. Some stated that lithium had saved their lives–others said it had ruined theirs. My supervisors were just as polarized about lithium as the patients. Most would praise it and encourage us to offer it to as many patients as possible. But some were really hesitant, never considering it as a first-line treatment.
My interest in bipolar disorder grew in the following years, and I became more familiar with the practice of lithium treatment. I read dozens of books and papers about it and tried to work closely with patients to understand their experiences. Almost every patient I met with had very little understanding about the medication, why they were using it, and what they should be careful about. Even people who had been on lithium for decades were often not aware of its long-term benefits and harms. Only the most informed people knew about the need for monitoring their kidney and thyroid function, and how tricky it was to deal with hand tremors and passing more urine.
Just like in medical school, my peers and trainees were also uninformed about for whom, when, and how they should use lithium. It was clear to me that a lot of work needed to be done to improve patients' and clinicians' knowledge about this amazing treatment. My growing enthusiasm was evident in my lectures, and when hashtags became a thing, I quickly found mine: #teamlithium!
---
Lithium is returning to the mainstream
Despite all the available options to treat bipolar disorder, lithium remains the gold standard for preventing relapse of mood episodes – one of the goals in a chronic and recurrent condition (1). Most new drugs are effective in treating acute episodes and some show benefits as maintenance treatments. But nothing shows the same level of effectiveness as lithium in the long run.
Apart from lithium's effect on mood symptoms, it has multiple other benefits. Lithium helps to prevent suicide and dementia, and lowers overall mortality in people with bipolar disorder (2). Recent guidelines have moved from emphasizing short-term relief of depression and mania to long-term stability and quality of life–and lithium is the go-to medication if we want to achieve these goals (3). Important work from scholars in the field has been published in the past two years discussing how we can decrease stigma about lithium treatment (4,5). We believe the key factor is empowering patients and clinicians with education on lithium's benefits beyond mood stabilization, and teaching them how to carefully monitor the treatment to maximize its effects and avoid complications.
---
How to improve lithium literacy?
Despite being one of the oldest effective treatments in psychiatry, newer generations of clinicians have not been properly trained on the details of lithium use and may not be knowledgeable about some of its unique properties. Newer treatments – especially some atypical antipsychotics – have become available in the past few years, and there's a tendency to adopt newer treatments assuming they are better than old ones. It's wonderful that we have a variety of options to help people with different needs and create comprehensive treatment plans. But so far, no other drug has performed better than lithium as mood stabilizer.
Clinicians need to be prepared to discuss not only what is common knowledge about lithium– such as its documented benefits for mood stabilization, – but also its overall effect on brain health and cognition.
How can we effectively bring this information to patients and clinicians? People with bipolar disorder have been increasingly vocal about their needs and experiences with psychiatric treatments. Social media platforms and peer-support groups are important forums where patients can talk about their own experiences and learn from other people with similar stories. When given the opportunity to talk, patients are eager to understand more about how treatments work, the impact on their wellbeing, and the side effects they will have to deal with. Clinicians need to be prepared to discuss not only what is common knowledge about lithium– such as its documented benefits for mood stabilization, – but also its overall effect on brain health, cognition and a patient's overall life. Lithium has the potential to be a disease-modifying treatment: a medication that can change the course of a highly recurrent and impairing condition, bring stability and improve quality of life.
Patients also need to be informed about possible complications, including acute intoxication and long-term effects on kidney and thyroid function. Although potentially serious, they can be managed and prevented with simple actions and regular monitoring (6). Patients that respond well to lithium can continue on treatment for decades without developing significant impairments (7). In order to provide quality information, lithium clinicians need to have a deep understanding of a) how lithium works, b) who has the highest chance of responding to the treatment, c) how to prescribe the medication, and d) what and when to monitor to avoid complications.
---
Developing a new way to teach clinicians how to prescribe lithium
A number of studies suggest that interactive, hands-on activities facilitate engagement and understanding of course materials, and promote longer retention of the information and higher satisfaction with the learning experience. We are interested in designing a new tool that will use games to provide valuable information about the use of lithium for bipolar disorder. In addition to well-established content about lithium, the tool will also focus on the specific needs of clinicians and people taking lithium for mood disorders.
We developed short online surveys (10-15 min) to gather relevant information from both clinicians and patients who take lithium (or have taken it in the past). If you are a member of either of these groups, we're eager to hear from you!
Our goal for these surveys is to understand:
What are the reasons people are prescribed lithium
Whether lithium treatments have been effective or not
Patients' and clinicians' overall experiences with lithium treatment
For patients, our surveys also ask about:
Whether they have received enough information about lithium
What their attitudes are towards lithium
Among people who have taken lithium but stopped, what are their reasons for stopping
For clinicians, the surveys also ask for information on:
The clinical situations in which they use lithium
Whether they feel confident about prescribing it
In what areas they need more education to master the art and science of lithium use.
All this information will be used to develop a tailored educational intervention that will bring information that are relevant to both patients and clinicians, in a true sense of collaboration.
---
Participate in the Survey
If you have experience with lithium treatment, as a patient or as a clinician, you are invited to respond our surveys and contribute to this project.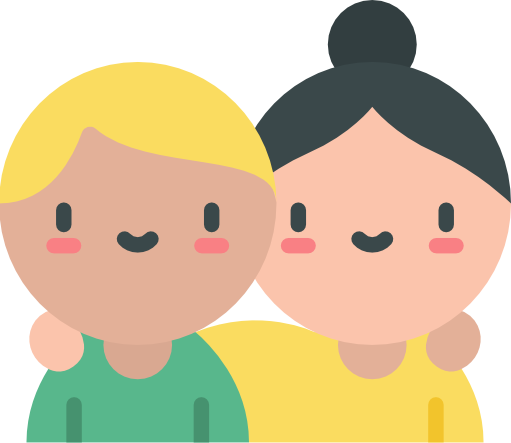 I'm a person who has taken lithium who would like to participate.
Fill Out Survey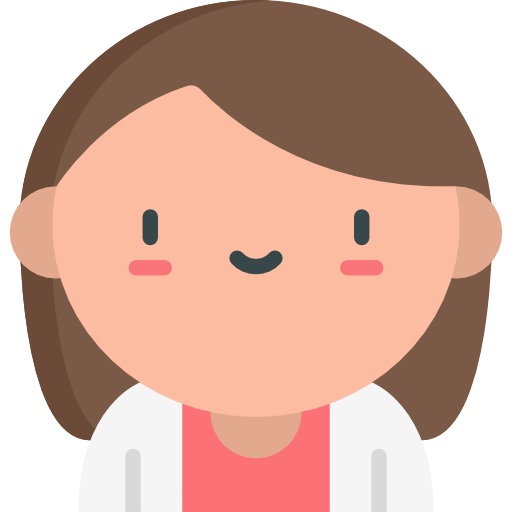 I'm a clinician who would like to participate.
Fill Out Survey
---
The survey is supported by the Southeastern Ontario Academic Medical Organization (SEAMO) and the Office of Professional Development & Educational Scholarship (OPDES) from Queen's University and will be available online to clinicians interested in improving their use of lithium in mood disorders.
---
About Fabiano
I am an academic psychiatrist with a special interest in bipolar disorder. I am an assistant professor at Queen's University, Canada, where I work with people living with mood disorders to promote their stability and quality of life.
---
References
McIntyre RS, Berk M, Brietzke E, Goldstein BI, López-Jaramillo C, Kessing LV, Malhi GS, Nierenberg AA, Rosenblat JD, Majeed A, Vieta E, Vinberg M, Young AH, Mansur RB. Bipolar disorders. Lancet. 2020 Dec 5;396(10265):1841-1856. doi: 10.1016/S0140-6736(20)31544-0. PMID: 33278937.
Tondo L, Alda M, Bauer M, Bergink V, Grof P, Hajek T, Lewitka U, Licht RW, Manchia M, Müller-Oerlinghausen B, Nielsen RE, Selo M, Simhandl C, Baldessarini RJ; International Group for Studies of Lithium (IGSLi). Clinical use of lithium salts: guide for users and prescribers. Int J Bipolar Disord. 2019 Jul 22;7(1):16. doi: 10.1186/s40345-019-0151-2. PMID: 31328245; PMCID: PMC6643006.
Malhi GS, Bell E, Bassett D, Boyce P, Bryant R, Hazell P, Hopwood M, Lyndon B, Mulder R, Porter R, Singh AB, Murray G. The 2020 Royal Australian and New Zealand College of Psychiatrists clinical practice guidelines for mood disorders. Aust N Z J Psychiatry. 2021 Jan;55(1):7-117. doi: 10.1177/0004867420979353. PMID: 33353391.
Malhi GS, Bell E, Boyce P, Hazell P, Murray G, Bassett D, Bryant RA, Hopwood M, Lyndon B, Mulder R, Porter RJ, Singh A, Gershon S. Make lithium great again! Bipolar Disord. 2020 Jun;22(4):325-327. doi: 10.1111/bdi.12942. PMID: 32521095.
Severus E, Nolen WA, Bauer M. Lithium: The best current treatment for the well-informed bipolar patient. Bipolar Disord. 2021 Feb;23(1):92. doi: 10.1111/bdi.13007. Epub 2020 Oct 26. PMID: 32981214.
Gomes FA, Brietzke E, Bauer M, Post RM. A call for improving lithium literacy among clinicians and patients. Int J Bipolar Disord. 2022 Mar 1;10(1):5. doi: 10.1186/s40345-022-00250-y. PMID: 35229217; PMCID: PMC8885945.
Ferensztajn-Rochowiak E, Chłopocka-Woźniak M, Rybakowski JK. Ultra-long-term lithium therapy: all-important matters and a case of successful 50-year lithium treatment. Braz J Psychiatry. 2021 Jul-Aug;43(4):407-413. doi: 10.1590/1516-4446-2020-1111. PMID: 32965432; PMCID: PMC8352724.