UPDATE (December 1, 2022): Recruitment for this study is now closed, please sign up for our newsletter to receive updates leading up to the public release of the app!
---
We're delighted to announce the launch of the PolarUs app study! Our research team is now welcoming people with bipolar disorder in the US and Canada to sign up for a study to evaluate and try our new app – PolarUs.
Be the first to try the PolarUs app
The first of its kind, the PolarUs app helps people with bipolar disorder to measure and monitor their quality of life and apply science-based self-management strategies, with the goal of guiding them towards health and quality of life.
Can I Participate?
For the app study, there are some criteria you have to meet to be able to participate. You may be eligible for the study if you:
Have a diagnosis of bipolar disorder
Live in the US or Canada
Are over age 18

Have regular access to a smartphone (iOS 13 or later/Android currently not supported)

Are able to speak, read and write in English
People who are currently experiencing psychosis or active suicidal ideation may not be eligible to join this pilot study.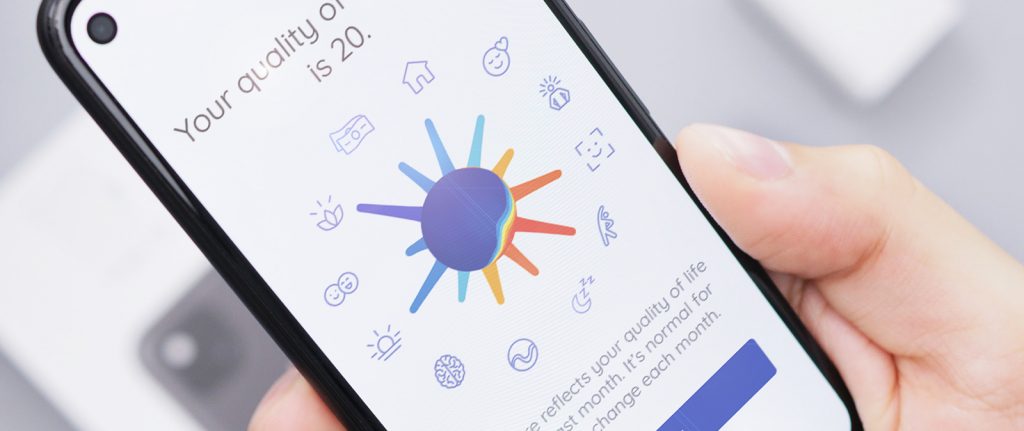 Have a question about the study? Connect with our team at team@polarus.app.
---
About the app
Funded by the Canadian Institutes of Health Research and philanthropic support from the Daymark Foundation, PolarUs represents the culmination of a decade of work by CREST.BD. PolarUs was birthed out of a need for an integrated digital mental health space to support the health and quality of life of individuals living with bipolar disorder. The app does just that, by providing users with self-management strategies and digital resources as well as highlighting the interaction between their personal self-management behaviors and their quality of life. This app was built for people with bipolar disorder, by people with bipolar disorder along with researchers and health care providers.
A First Look at the App
We're looking forward to evaluating the app with you! Here is a preview of what the app looks like:
---

Thank you so much for your interest in the PolarUs app! Additional details on the PolarUs app study can also be found on www.PolarUs.app.
PolarUs is supported by: