In our second blog of 2018, we're casting our eyes back to some of the highlights of the 2017 movie year for you.
Where to watch our top movies of 2017:
You can purchase these movies online, or in store if you can find them. Other options include renting them for immediate online viewing through platforms such as Google Play or Amazon Prime. One of the movies in particular (The Glass Castle) has complimentary viewing access through logging on to www.kanopystreaming.com using your public library or university membership.
How to comfortably watch a movie that touches on mental health:
What do I mean? Well as many of us know, preoccupation with mental health can be overwhelming at times. If you yourself, or a loved one struggles with mental health then be especially mindful of any bodily reactions to the film you're watching. For example if you are feeling over-stimulated, practice some breathing exercises, or take a break and go get a snack! And just like choosing whether to watch the evening news, protect yourself. You can choose not to if it's not a good time.
Without further ado, here is our personal list of "top mental health movies released in 2017":
---
Weirdos
www.filmswelike.com/films/weirdos
Runtime: 84 minutes
Release date: March 2017
Director: Bruce McDonald
Starring: Dylan Authors, Julia Sarah Stone, Molly Parker, Allan Hawco
IMDB / Rotten Tomatoes


Canadian film alert! A.k.a. why you might not have heard of this film in the mainstream! The atmosphere this movie brings is quite different, and so is the way that the story-line takes you for an unpredictable ride. Allow me to give you just enough of the skeleton so as to not give the fun away! The film is set in 1976 in the landscape of Nova Scotia, and the main characters are two teenagers who go on an adventurous hitch-hiker's' trip with some that has all sorts of interesting surprises.
This film unfolds in the context of family dynamics, and the impact of self-acceptance, discovery, and bipolar disorder on relationships. Friendship is a key context as well, with Julia Stone playing one of the teenage characters who grounds us in stability. Everyone needs someone able to play that role in their life at one time or another!
The film is light in tone, while still remaining true to the realities of mental growth and health. By the time you reach the credits you can't help but relate to feelings of unfolding self-acceptance. This film gets many important messages across, while still maintaining that attention-holding entertainment factor. Big points to this film for highlighting the fact that we are all a little weird, and when we embrace that we are connected.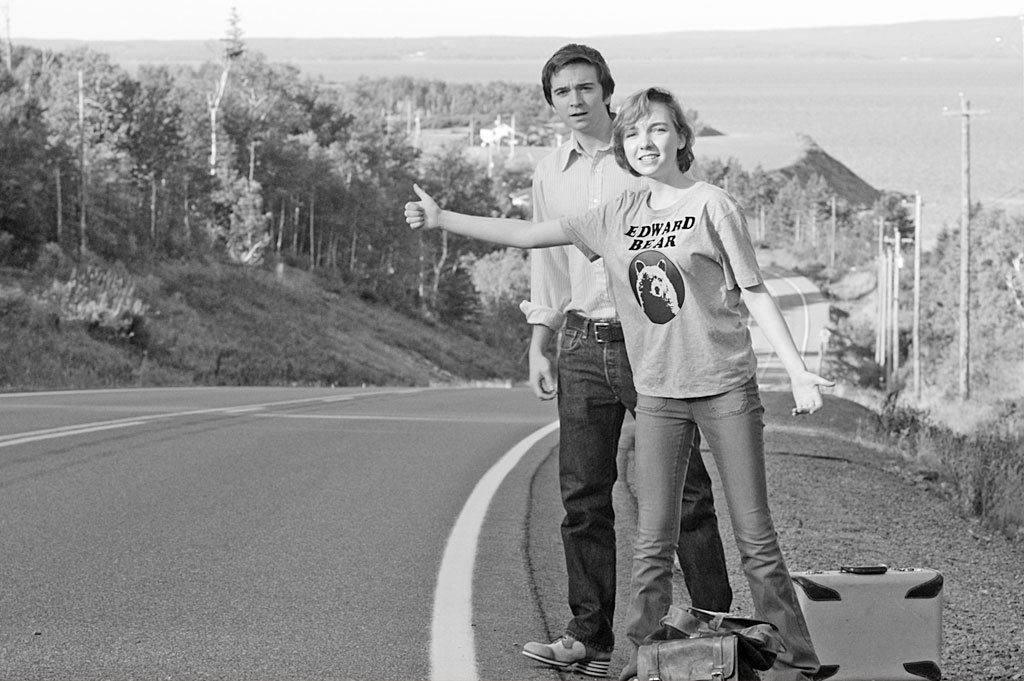 Fun Fact: Daniel Maclover won best original screenplay and Actress Molly Parker (who played the character living with bipolar disorder) won Best Supporting Actress at the Canadian Screen Awards for their work on this Film! Bruce MacDonald the director is a longtime collaborator with both, which comes through in the overall synergy of the film. Furthermore, inspiration for the vessel that hitch-hiking plays in this film, came from the director's experience of life as a youth in the 60's. Apparently hitch-hiking was quite a casually normal thing back then.
Prevalent Mental Health Themes: teen mental health, bipolar disorder, sexual identity, biopsychology
Trailer:
---
The Glass Castle
Runtime: 127 minutes
Release date: August 2017
Director: Destin Daniel Cretton
Starring: Brie Larson, Woody Harrelson, Naomi Watts, Sarah Snook, Max Greenfield
This one is a bit heavier. Although it loosely plays to the theme of Weirdos (above) in that the two main adult characters (mother and father to four children) strive, out of necessity, to be anything but ordinary. However what this unconventionality and freedom-seeking behavior winds up looking like is risky childcare that is far from adequate when it comes to basic needs and welfare.
On the perspective of mental health, note the varied coping mechanisms utilized by the characters – what works, what doesn't, and from what perspective? And for those of you who have patiently waited for someone to change when they keep claiming they will, this film may provide a distanced perspective.
Or, alternatively, you begin to understand that maybe when someone really wants to change there are more complex barriers going on than meets the eye.
For movie watchers such as myself, who crave a happy ending- this movie does end on an uplifting note. There is much to reflect upon in terms of the chaos and strengths that such troublesome upbringings bring, as well as the role inter-generational effects play.
Fun Fact: This film is based on a memoir written by one of the characters portrayed in the film- Jeanette Walls. The lesson her brother wishes you take away from the story is to listen to your children- don't let your parenting style to be stagnant to responses, instead allow for flexibility and mutual learning. There are many interviews on this movie if you'd like to hear more from the true story characters themselves.
An extra on the Blu-ray version shows how the real-life father's poetry was put to music as part of the soundtrack.
Prevalent mental health themes: family violence, child welfare, intergenerational violence, substance abuse disorder, bipolar spectrum

Trigger Warning: for family violence, alcoholism, molestation
Trailer:
---
The Other Half
facebook.com/TheOtherHalfMovie
Runtime: 103 minutes
Release date: March 2017
Director: Joey Klein
Starring: Tom Cullen, Tatiana Maslany, Diana Bentley
Another Canadian film! This one revolves around a one-on-one relationship, as opposed to the family contexts. The dark tones of this film are somewhat overwhelming, and we put "Other Half" on this list more for the comparison of accurate media portrayal styles of mental health.
The spotlight of "The Other Half" is on the highs and lows of how mental health struggles can influence romantic relationships, and how the combination can subsequently affect other contextual relationships. Emily lives with bipolar disorder, and falls in love with Nickie who has some mental health barriers of his own.
The tone of the movie becomes all too real once we realize Emily has stopped taking her medication, as a result of the passion and change in her life ignited by meeting Nickie. The movie is heavy and may seem predictable, with a solid potential to leave you with a mood hangover. At the same time, by not rushing this film to force some kind of happy ending, it does it is may be a reality that feel real for some people. Mental illness is often not interesting or exciting. It can be a struggle many face time and time again. Sometimes there is an uplifting resolution to grow from, sometimes not. In the case of "The Other Half", the resolution is just an ending. Mental illness in this story line is treated with sensitivity and diligence, what more could you ask?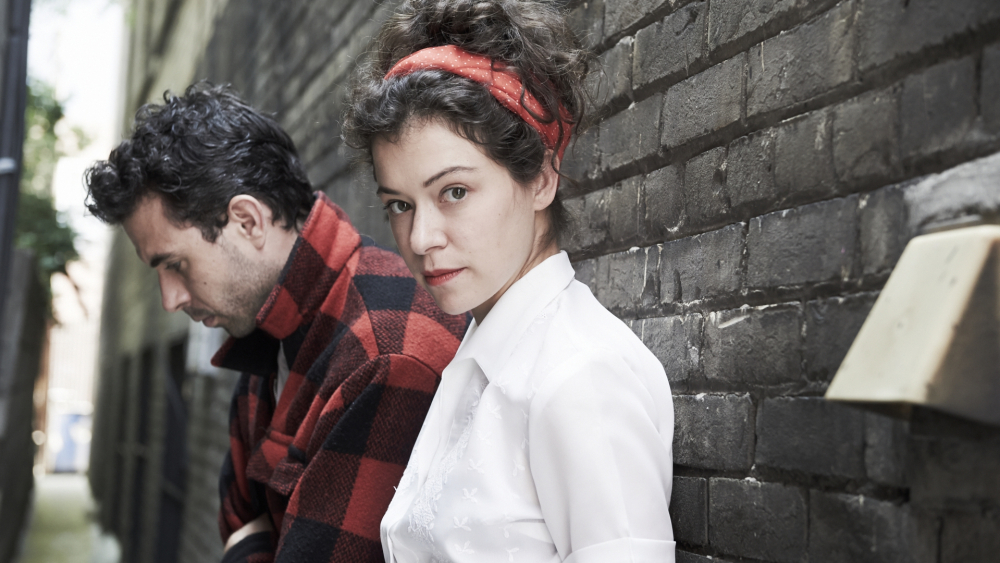 Fun Fact: Canadian actor Tatiana Maslany (who also stars in TV series "Orphan Black") and Tom Cullen who play the two main characters Emily and Nickie, are also in a relationship in real life! There are many interviews on youtube that inquire further into how this affected their performance and process during the making of the film.
Prevalent Mental Health Themes: bipolar disorder, PTSD, co-dependent relationships, parental involvement
Trigger warning: for co-dependent relationships
Trailer:
---
Loving Vincent
Runtime: 94 minutes
Release date: September 2017
Director: Dorota Kobiela, Hugh Welchman
Starring: Douglas Booth, Jerome Flynn, Robert Gulaczyk
This one takes a certain kind of appreciation, but many of our CREST.BD tribe have loved it. The way this film is made plays with your senses in a different way, being the first fully oil-painted painted film. It explores the mystery that is Vincent van Gogh through an investigative approach, and largely follows the son of a friend of Vincent, one year after his death.
The film is a fun watch, in the sense that it is tricky to maneuver. The detective perspective is true to the point that you have to be skeptical of which character's interpretations of Vincent's life you can believe, and at what level of value. Intrigued? Go for it! Do be aware however, that this movie is not a standard biography, and is instead more of a technically illustrated investigation. A very vibrant piece!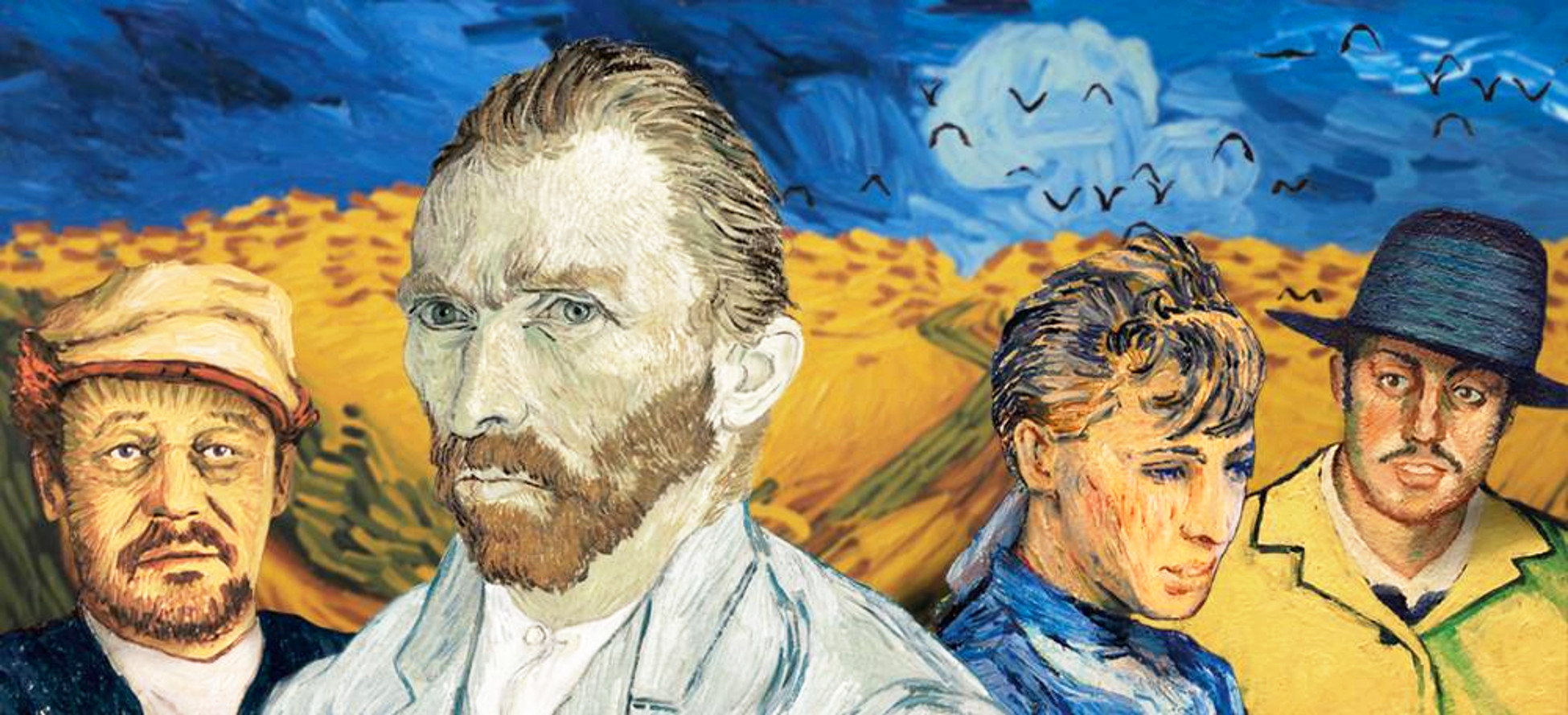 Did you know? There is no consensus on Vincent van Gogh's health. His death in 1890 is generally accepted to have been a suicide. However there are a range of competing hypotheses so as to explain his suffering. Examples include; epilepsy, bipolar disorder, sunstroke, acute intermittent porphyria, lead poisoning, and Ménière's disease.
Remember that you can't work out a diagnosis of a person, without directly involving said person in the process
Prevalent Mental Health Themes: suicide, mental health & creativity, art therapy, psychosis, psychiatric hospital
Trailer:
---
I've watched one, or all of these movies. What now?
Talk about them! There is great power and utility to be found in further developing conversations around mental health using a common medium such as film to catalyze discussion. This can be as simple as discussing them, their good and their bad points, with the people you watched then with. Or if you'd like to engage on a global platform from the comfort of your own electronic screen then feel free to join our informal and private Facebook Group: CREST.BD's "Bipolar Wellness Community Group".
Another option if you live in or near Victoria B.C. is to attend a Movie Monday screening. This weekly series has featured a couple of the films in this list, and delved into deep discussion on them. Founder/programmer Bruce Saunders has also written in depth discussion-based reviews for other movies touching on mental health illness in past Bipolar Blog posts, which may be found here, and here if you would like to view them.