In November 2019 I wrote a CREST.BD blog introducing myself, a newly minted PhD taking her first postdoctoral fellowship at the University of British Columbia, 13,000km and an ocean away from my home in Melbourne, Australia. I had little idea of what to expect from life in Canada (let alone what a 'postdoctoral fellowship' really meant). But I was certain that I wanted to take a chance on this move so that I would have the opportunity to learn from, and contribute to, CREST.BD, an organization whose work and values I admired deeply. It's with mixed feelings that I say farewell to the team, three and a half years later, as I prepare to take up my first faculty position as a Senior Lecturer at Monash University, Australia.
It has been my great privilege to have worked with @CREST_BD @UBC_Psychiatry for four years. I've reflected on closing this chapter of my life in Canada & returning home to Australia in this blog, but I would also like to share some thanks here. 📷1/ https://t.co/fwd6KZLAtF

— Emma Morton (@morton_emm) August 18, 2023
It's difficult to briefly sum up the learning opportunities I've had during my time with CREST.BD. Most significantly, I've been part of the PolarUs app project across the entire research cycle, from grant submission, to developing the intervention, conducting the evaluation, sharing the findings and planning for the next version of PolarUs (which will be available in the fall). I'm immensely proud of the work that I have contributed to this project: I was able to use my clinical expertise to write some of the materials and exercises in the app, and the qualitative interviews I conducted with app users has clarified what helps people to remain engaged with a self-management app. I also learned a lot about the very complex world of digital health interventions! Working in research, one doesn't always get to see their work having such an immediate and direct positive impact. It means a lot to me that PolarUs will be freely available to anybody looking for a tool to support them to live well with bipolar disorder.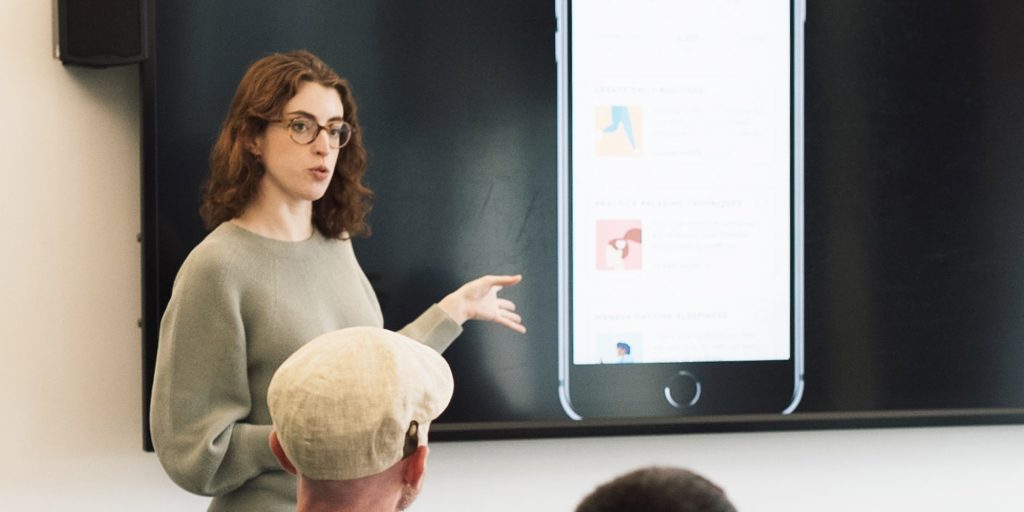 Beyond PolarUs and CREST.BD, I've collaborated on a number of projects, growing both my network and my content expertise. I partnered with the Depression and Bipolar Support Alliance on a project describing the outcomes valued by people with lived experience of mood disorders. I'm working at the forefront of psychedelic research with Dr. Josh Woolley and the Translational Psychedelic Research (TrPR) team at the University of California, San Francisco, as they conduct one of the first trials of psilocybin for bipolar depression. I've also secured funding for my own projects, including the development of educational materials to teach digital health literacy skills, and a program of research on peer support interventions for bipolar disorder. I'm excited to continue to pursue these ideas as I lead my own research team, as well as new projects close to my heart, like the use of self-compassion focused therapies to improve wellbeing for people living with bipolar disorder.
Yet, more than the 'what' I've done and learned, I'd like to focus on the 'how' – the process of doing research, working with collaborators, and looking after your whole self. I joined CREST.BD hoping to gain practical experience with their model of Community-Based Participatory Research (CBPR), in which academics partner with clinicians, people with lived experience of bipolar disorder, and their support networks. I've been privileged to work alongside the Bipolar Bridges Advisory Group, the PolarUs User Group, and the Community Advisory Group. I've seen how incorporating lived experience input from diverse individuals makes sure we ask the right questions in our research, improves the acceptability and efficacy of our interventions, and ensures that participating in research is a positive experience. I've also learned a lot about how to shake up the structure of traditional academic spaces, so people with lived experience feel welcomed and empowered to participate, and how to make that participation equitable and inclusive for people of diverse backgrounds and abilities. CREST.BD has shown me how to conduct CBPR in a way that feels like genuine collaboration, not just top-down consultation.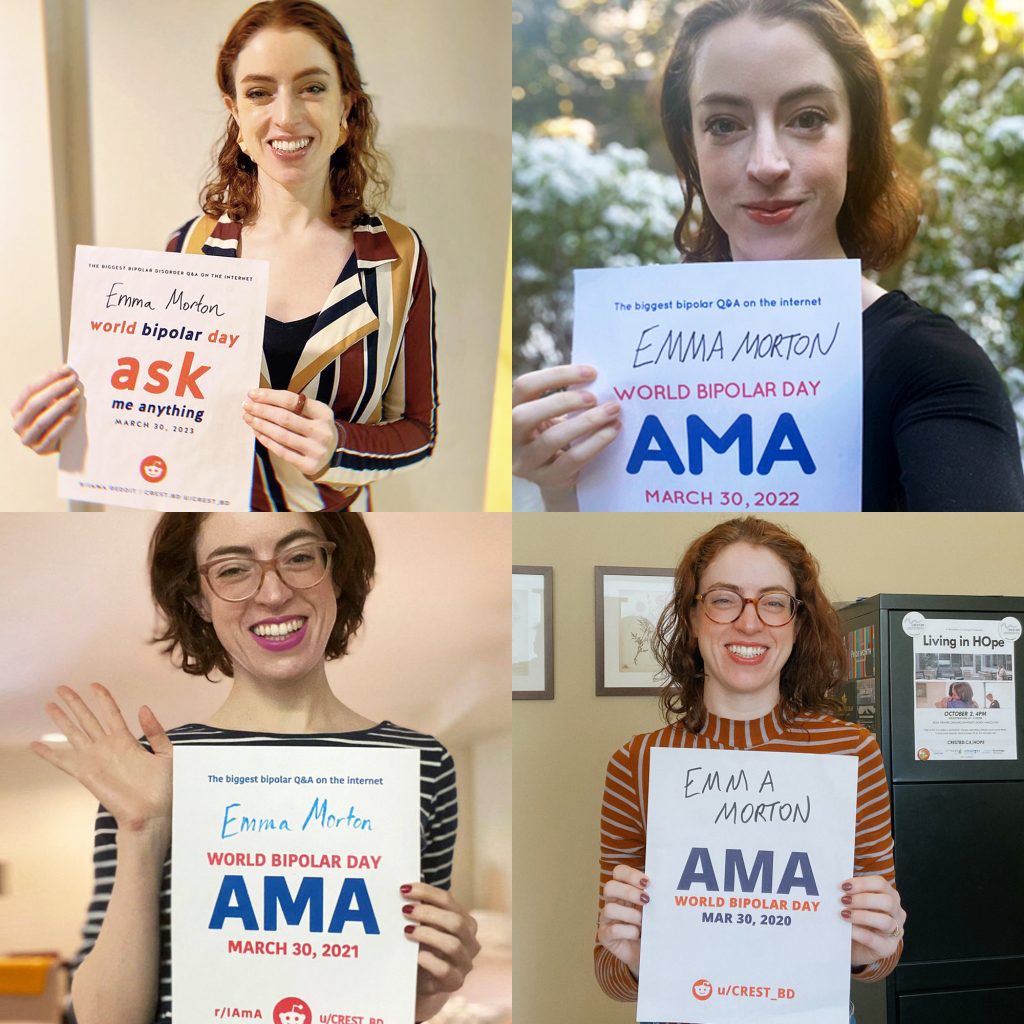 I've long admired CREST.BD's commitment to knowledge translation – ensuring that our research findings don't stay locked up in academic journals and conferences, but that they reach the people and organisations who would benefit from them. During my time with CREST.BD, I've participated in four annual Reddit 'Ask Me Anything' events, as well as in person workshops like our 'Thriving with BD' event in Vancouver. I've been a host or presenter for over half of the CREST.BD talkBD podcast episodes, and have learned so much from our guests and audience. I've especially loved presenting with Victoria Maxwell, who always delivers her advice and encouragement with such warmth and understanding. Not only does participating in knowledge translation feel like important community service for myself as an academic, learning what's important to people with lived experience and their supports helps shape my approach as a clinician, and tells me what new research projects are needed to address community concerns. Certainly, my enthusiasm for self-compassion focused treatments for bipolar disorder has grown from seeing how the message of being kind to oneself was threaded across our talkBD episodes, regardless of the theme. Time zone differences permitting, I'm certain you will continue to see my face welcoming you to a new talkBD episode!

Throughout this postdoctoral fellowship, the mentoring I have received from Professor Erin Michalak has been invaluable to my development. Erin's enthusiasm for research, respect for others, and willingness to always be learning and growing really sets the tone for how CREST.BD works. It's apt that Erin leads a network which uses lighthouse iconography in their messaging: she has taken on much the same role for me in her mentorship. She has helped me navigate the often-turbulent waters of academia by unpacking its unwritten rules and values, and taught me survival skills for navigating bias and barriers I face as a woman in this field. She encouraged me to find my resilience when the journey was tough, and held onto optimism for me and pride in my accomplishments when I found it difficult. She has modelled for me that a healthy work-life balance is both possible and necessary to flourish in this career – I can only aspire to having a menagerie half the size one day!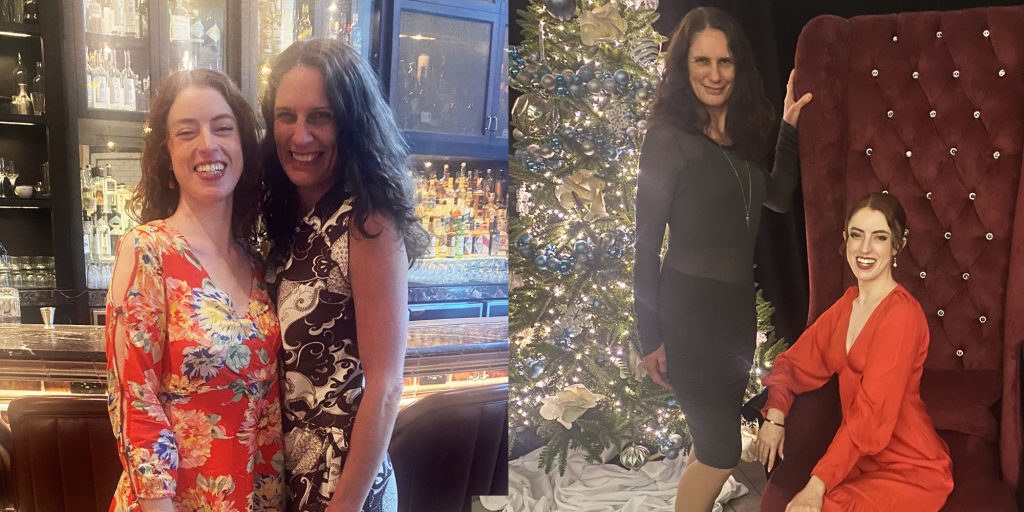 The time I've spent in Canada has also been one of personal growth. It was certainly a challenge for me to establish myself in a different country, the difficulty of which was only exacerbated when the COVID-19 pandemic hit. However, despite those tough initial years, I've pushed myself out of my comfort zone and attended plenty of events and meet-ups determined to find my people. I've tried gaming, trivia nights, crafternoons, yoga classes, book clubs, run clubs, and hiking groups. Surprising myself, I've really taken to athletic pursuits: I found joy being in the beautiful mountains and forests of the Pacific Northwest, and discovered new levels of grit and determination by pushing the limits of what I can do physically and mentally. It's bittersweet to have made so many friends that I truly cherish, only to have to say goodbye.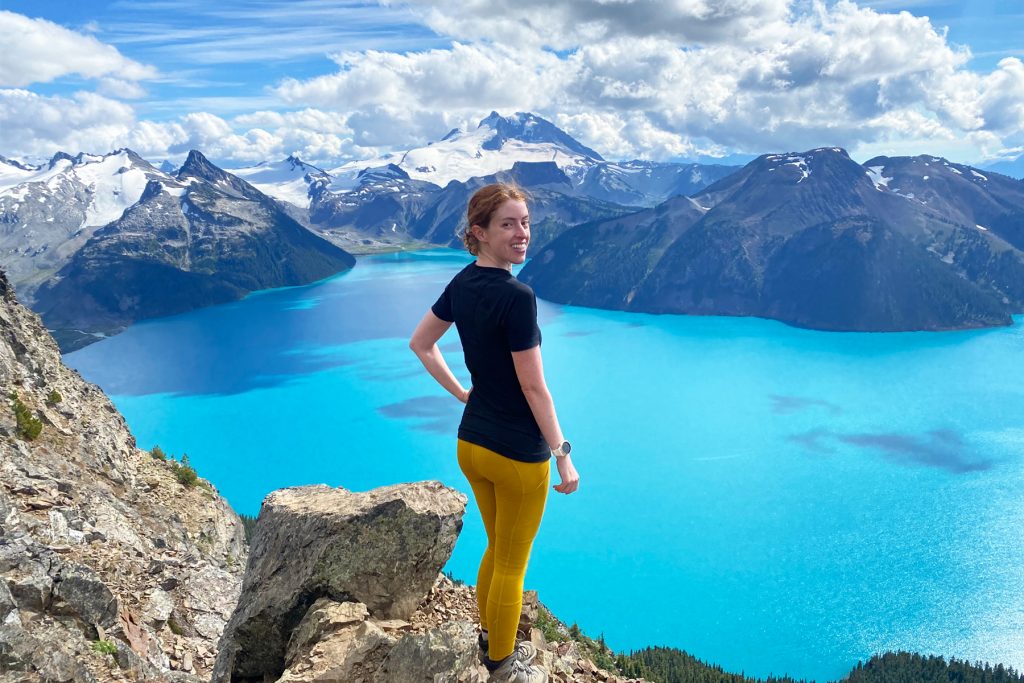 In many ways, it still feels like the dust has only just settled from my whirlwind move to Canada. I feel like I have really hit my stride in the past year, as I took on more and more leadership at work, and found communities that embraced me. And yet, here I am, packing up my life into boxes again and preparing to return home. There's no question that I'll be leaving a part of myself here in Vancouver, but I know I will be taking so much from my experiences with me too. I'm looking forward to using the values and principles of CREST.BD to guide me in setting up my own research laboratory, and continuing to work towards our shared goal of improving quality of life for people who live with bipolar disorder. To everyone at CREST.BD (especially Erin, Caden and Laura, and everyone who has been in the 'Dream Team Supreme' over the years), the members of the advisory groups, and everyone who has joined me for talkBD or here on the blog: from the bottom of my heart, thank you.