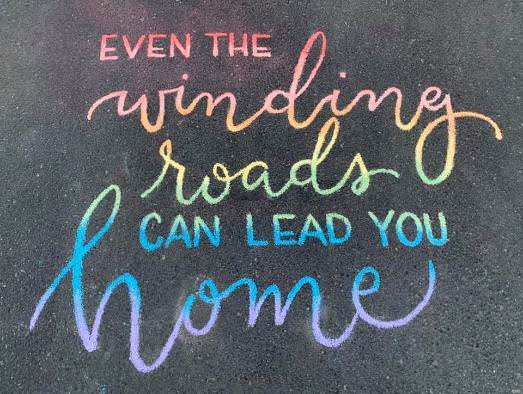 (Driveway chalk work design done by and courtesy of Kerry Monaghan, Ottawa, ON)
Who could have ever predicted that after having experienced a total of 33 years of successful career as a senior professional social worker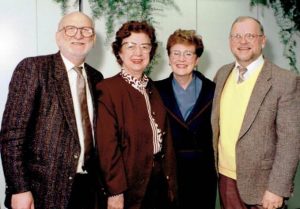 within an Ontario child welfare agency and two provincial psychiatric hospitals plus being involved with many professional volunteer associations (I served as Chair of the Ontario College of Certified Social Workers from 1991-1993) and with community organizations such as the Canadian Mental Health Association that I would succumb to my one and only psychotic manic episode in my mid-fifties upon my early retirement from the Ontario Public Service in 1998? Oh, I already had my fair share of ups and downs in my personal life before then: a first marital breakdown after eight years of marriage during which I fathered two amazing sons, and a second marital breakdown after 24 years of living together fully acknowledging that, in both relationships, numerous wonderful moments were experienced by all parties concerned.
But when my acute manic episode colored with psychotic symptoms took over my life at the tender age of 54, all hell broke loose. My illness plunged me into a long list of irresponsible, erratic, and out-of-character behaviors which brought an end to my second marriage, an apprehension by the police, four months of hospitalization in a locked ward of a psychiatric hospital, one year of outpatient psychiatric follow-up, the necessity to file for personal bankruptcy, and much to my chagrin, the main source of many unwarranted worries and heartaches to my ex-spouse, my two sons, my siblings, my extended family and friends.
Shortly after my admission to hospital, I began to slowly realize the serious consequences of my irresponsible behaviors. At the time, I wholeheartedly believed that I would never be able to regain my senses and live a normal life again. I had reached what I perceived to be "my mental health rock bottom" and I became very depressed. Thank goodness, my psychotic symptoms gradually subsided as the prescribed medication took effect.
Thanks also to the high-quality services I received from medical and nursing staff, positive socialization with my inpatient peers, and the overwhelming support I received from family and close friends, my spirits began to lift. People believed in me and I had to believe in my personal capabilities of doing so as well. Concurrently, I must also recognize the incredible impact my spirituality, the positive lifestyle habits I had prior to this mental health flare-up and the "insights" I quickly developed regarding the onset of my illness played a major part in my rehabilitation. I gradually began to realize that I had been given "a second lease on life" with the clear understanding that the road to full recovery would be a long and arduous but worthwhile one.
AND NOW WHAT?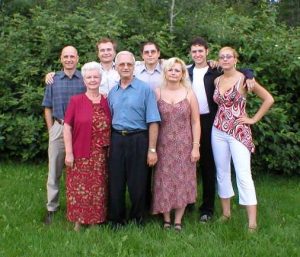 Upon leaving the psychiatric hospital, I resided with my Ottawa-based brother Leonard's family who greeted me with open arms. Living with his family was a true blessing as I was yet so frail at the time. Spending precious time with my brother's family permitted me to gradually regain my self-confidence and self-esteem, which had been so seriously damaged when I fully realized the severe emotional damage my mental illness had caused to myself and to my marital relationship. I stayed with his family for about a year until I felt comfortable to move into my own apartment. By this time, I had started to do volunteer work with two organizations, the first serving the elderly and the second looking after the poor and the homeless in the Ottawa area.
Once I regained my emotional and physical strength, I successfully applied for a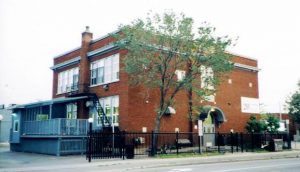 full-time frontline position with the Shepherds of Good Hope which provides a multitude of residential services and a Soup Kitchen to the poor and the homeless. I started to work there in September 2000 and retired in January of 2014 at the age of 70. These volunteer involvements and a return to full-time employment greatly enhanced my self-esteem and social circle. Shortly after my official discharge from hospital, I resumed my interests in creative writings and dedicated six collections of poetry to the homeless, the volunteers and staff working with them.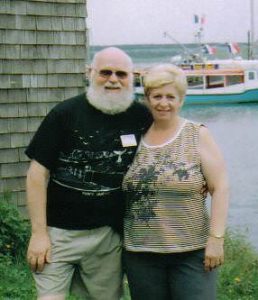 Meanwhile, I maintained regular visits with my family doctor to ensure that my physical and mental health was well nurtured. In 2001, I met a wonderful woman who soon became my new loving partner and eventual caring spouse with whom I now enjoy life to the fullest. Thank goodness, she wholeheartedly supports my creative writing interests and my daily efforts to enhance my health. So far, I've self-published thirty collection of poems, one novel, drafted children and adult unpublished stories, collaborated on joint publications with a close friend, and I am near the completion of writing my autobiography now that I am 76 years of age.
In the early 2000's, an elderly gentleman, who was a "Brother" of the local Benedictine Roman Catholic Community, came to the SGH Soup Kitchen and the Men's Shelter to play Santa Claus. His annual visits were much appreciated by the guests who attended lunch at the Soup Kitchen on Christmas Day. Unfortunately, this man died in the fall of 2003.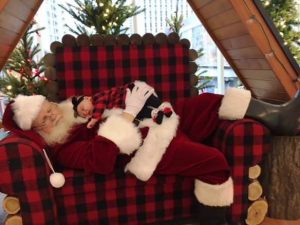 Since I already wore a long white beard and usually worked on Christmas Day at the Soup Kitchen, I was asked to replace him as Santa. I immediately accepted this invitation and began to play Santa there for the first time on Christmas Day of 2003. I did so every year until my retirement from SGH in 2014 and occasionally revisited them afterwards. From 2007 until 2019, I also played Santa at the Cadillac Fairview Rideau Centre – annual appearances which brought much joy and happiness to the children. I thus assumed a new entertaining identity and began a new gratifying career.
My involvement with the Collaborative RESearch Team to study psychosocial issues in Bipolar Disorder (CREST.BD) started in May 2015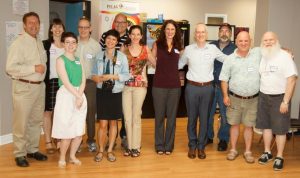 when I attended their workshop on bipolar disorder held in Ottawa. This research team, whose Head Office is based at the University of British Columbia in Vancouver, is a multidisciplinary collaborative network of researchers, healthcare providers, people living with bipolar disorder, their family members, and supporters. CREST.BD's primary mission is to optimize the health and quality of life of people living with bipolar disorder. (See above picture provided by CREST.BD and taken on May 30, 2015.)
To be honest, when I first arrived at the meeting room, I was quite anxious being there. However, within a matter of minutes, all the guests were being invited to collaborate in a research project studying the psychosocial issues of living with a bipolar disorder. What impressed me the most about this workshop was the fact that the participants were treated as equal partners. Shortly after participating in this workshop, I was invited by CREST.BD to join their Community Advisory Group (CAG) as a person living well with a bipolar disorder. Once again, I was treated with respect, my input was actively encouraged, and I always felt valued. I have since submitted numerous articles in French and English for inclusion in their blog.
PARTICULAR CHALLENGES OF MY AGING AS I LIVE WELL WITH BD:
I had to relearn the power of self-forgiveness and forgiveness.
I maintain regular visits with my doctor and other health professionals to monitor my physical and mental health, especially to help me cope with one of the side effects of taking valproic acid developed over an extended period such as persistent hand tremors.
I remain committed to become more aware of what may trigger another manic episode.
I have developed with my spouse a plan of action on what should be done if another manic episode is triggered and to prevent it from doing so if possible.
I am applying myself in strengthening my personal capabilities in adequately dealing with triggers or pressures caused by having to cope with relationship issues and stressors, and other normal aging related problems such as the onset of physical health problems.
I had to reconcile myself with the power of letting go of non-essential things in my life.
Being the youngest of thirteen children (only five of us are currently living), I have had to deal with the death of my parents as a young adult and with unwell older siblings from which I live a distance away. I do my best to maintain frequent telephone contacts with them considering the COVID-19 pandemic.
And now as I advance in age and am susceptible to face more physical health problems
especially at this time of the COVID-19 pandemic, I find greater solace in maintaining quality contacts with my sons, my grandsons, and friends.
My spirituality and my meditations bring me much comfort. And I truly apply myself in being more self-compassionate and in adhering to more positive self-care management practices, including maintaining a well-balanced diet and exercise program.
I consider myself to be fortunate for having been able to maintain regular contacts with CREST.BD which has become a "lifeline" for me at this advanced stage of my life.
Setting realistic expectations for my physical, mental, emotional, and psychological health, and adapting to changing life circumstances has become crucial issues for me.
Finally, I will continue to wholeheartedly dedicate the rest of my life to my loved ones, to my wife and supporting her the best I can, and to openly accept all the genuine love and tenderness she gives me daily. By the way, I am happy to confirm that the required confinement of the COVID-19 pandemic has even brought us closer together.
CONCLUSION:
Now I know that "even the most winding roads can lead anyone home." And as Winnie the Pooh so poignantly said: "There is something you must always remember. You are braver than you believe, stronger than you seem, and smarter than you think." God knows that I will be forever grateful that I have been guided back home.
Raymond D. Tremblay (Ottawa, ON)
---
About the author: Raymond Tremblay
Raymond lives well with bipolar disorder. He is also a prolific writer, having self-published more than 25 collections of poetry, largely on issues of homelessness. Raymond has a strong affinity to social welfare issues. He has had a fruitful career with both municipal and provincial organizations, including the Ontario Ministry of Health, based in Kingston Psychiatric Hospital, where he served for 20 years as, first, Director of Social Work Services, and later, as Coordinator of Community Development.
Featured blog posts by Raymond Tremblay:
Writing Poems – One of My Mental Health Safety Valves
Whispers of a Healing Heart: a collection of poems
Bipolar Disorder: My Creativity's Muse
Facing the Unexpected with the Support of Others