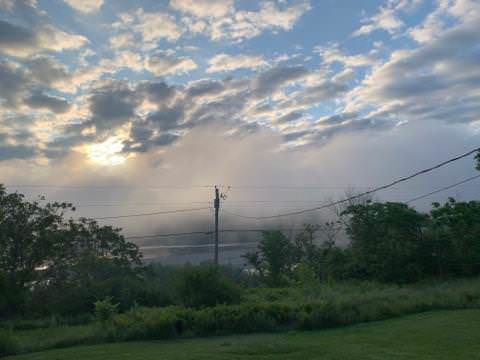 HEADING BACK HOME
How could I know if I was heading in the perfect direction?
Each tree or field I saw looked so similar, perhaps an illusion!
As I drove further into this puzzling countryside, was I truly lost?
Dauntless, I pursued my journey with confidence and joy at all costs.
I knew down deep in my heart and soul that the sun would soon appear.
Nothing could ever prevent it from piercing the darkest clouds – never fear!
God, my faithful companion on this earth and beyond, would never abandon me.
Before I knew it, rays of hope appeared in the distance to brighten my journey.
All I had to do was pause on the side of the road to admire its pure beauty.
Calmness gently invaded my entire being. Giving thanks became a duty.
"Keep the faith, my dearest son. I will always safely guide you home.
How could I abandon you when you were tempted to just roam?
On this day as usual, my pure unconditional love for you will
Manifest itself within your soul as evidence of my goodwill.
Each time you love others, you will get closer to home."
Poem written by Raymond D. Tremblay (Ottawa) ©
Photo courtesy of Dennis Tysick (Kingston, ON).
Since I resided some 450 miles away from my siblings and was recovering from a recent aortic valve replacement during this vicious pandemic, my only means of contacts with my family of origin consisted of making frequent telephone calls and using a variety of social media measures to maintain a healthy dose of communication with them. However, none of these technological measures adequately replaced in-person contacts, warm hugs and heartwarming conversations held in the dwellings of my cherished siblings especially since I had not seen them since October 2019.
I planned to visit them later this fall if I received clearance from my cardiologist to do so. Unfortunately, before I received such authorization, my eldest living sibling, my godmother, passed away on August 22, 2021, three days prior to her 92nd birthday. She was the ninth of my twelve older siblings to pass on. I am the youngest of the family. Since I couldn't drive up to my hometown, Timmins, ON, where we were all raised, thank goodness my wife and I had the opportunity of seeing her funeral ceremony via the internet. She was buried on her birthday, and it made me feel terribly sad that we weren't able to attend her funeral in person.

When I received medical clearance to travel in late September, I immediately made plans to drive up north to visit my siblings the first week in October. Equipped with Ontario Ministry of Health's documents that we had both received our two doses of vaccines, my wife and I took our time, split the long trip in two, and stopped overnight to sleep in a comfortable motel. We also strictly adhered to all health measures in order to protect ourselves from catching the COVID-19 virus.
Prior to our departure from Ottawa, I had taken the time to contact some of the children of my living siblings to schedule as many timely get-togethers as possible with each one of them.
When we arrived at our destination, we immediately drove over to visit one of my sisters with whom we had supper after giving each other one of the warmest and longest hugs ever. It was the first of four days of heightened and emotional "retrouvailles" as we would say in French with my three older siblings and other close relatives.
Each one of these visits moved me deeply.In particular, having the blessed opportunity of visiting my ninety-year-old brother, who resides in a long-term care home and whose health is rapidly failing. This touched me profoundly to the point of shedding tears as I first embraced him, since he had always played the role of a substitute father and confidant when I was growing up, as well as during my adulthood.
"It was incredibly difficult for me to acknowledge that this visit could be the last one that I would have with him while he was still with us."
As a 77-year-old currently living well with a bipolar disorder, I was initially worried that not being able to see my three siblings while they were still alive may trigger another episode to some extent. As indicated earlier, I was profoundly distraught when I lost one of my cherished sisters this past August, whom I hadn't seen since October 2019. I couldn't bear the thought of losing another older sibling, especially my only brother whose health was rapidly failing.
If I would have been deprived of seeing them in person for much longer, I feared that my own mental health may be negatively impacted. Being a fairly sensitive and emotional person to begin with, I worried that my sleep patterns may be unfavorably affected and that my anxiety level may skyrocket to the point that my bipolar disorder may be retriggered.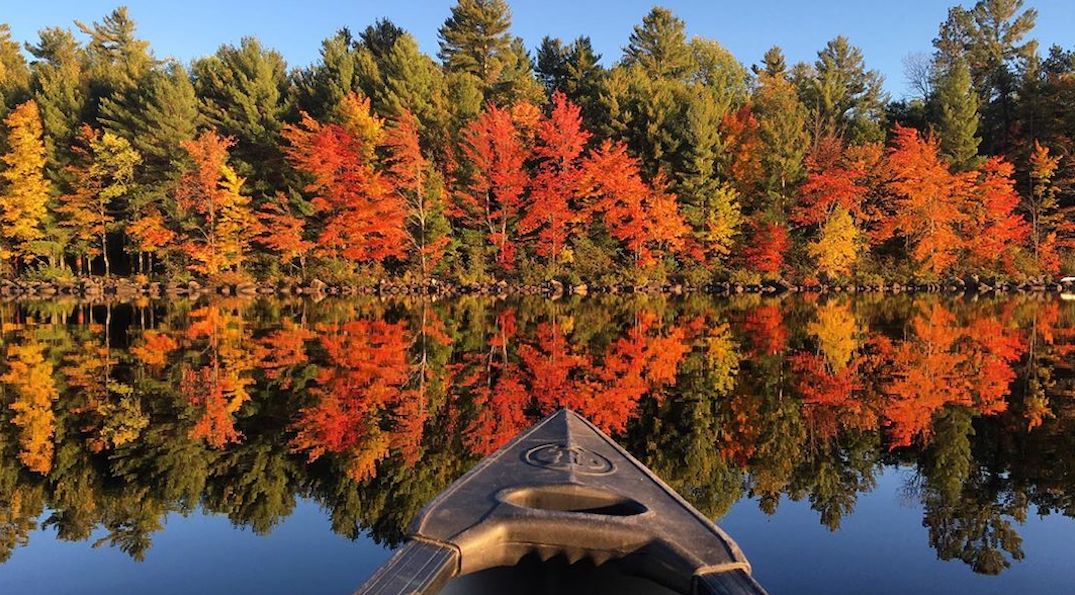 However, with the caring support of my wife, loved ones, and friends, my determined commitment to look after my physical health by walking three sessions of thirty minutes a day, by faithfully taking my medication, by maintaining a healthy diet, and a positive and hopeful perspective on life, I felt wholeheartedly grateful to have been provided with the golden opportunity of spending precious time with all three of my siblings.
Consequently, I now sincerely believe that I am stronger spiritually, psychologically and emotionally. I am prepared to cope with whatever the future brings or may bring.
---
About the author: Raymond Tremblay
Raymond lives well with bipolar disorder. He is also a prolific writer, having self-published more than 25 collections of poetry, largely on issues of homelessness. Raymond has a strong affinity to social welfare issues. He has had a fruitful career with both municipal and provincial organizations, including the Ontario Ministry of Health, based in Kingston Psychiatric Hospital, where he served for 20 years as, first, Director of Social Work Services, and later, as Coordinator of Community Development.
Featured blog posts by Raymond Tremblay:
Writing Poems – One of My Mental Health Safety Valves
Whispers of a Healing Heart: a collection of poems
Bipolar Disorder: My Creativity's Muse
Even the Winding Roads Can Lead You Home
And What If?