With over 10,000 digital mental health (mHealth) apps available for download, mental health is a big business [4]. mHealth apps have great potential. They can be personalized to fit specific users' needs and goals, increase access to mental health services and supports, and empower people with health management strategies [4].  However, recent analyses of mHealth apps have questioned whether these tools really deliver on their claims [1; 3]. Nowadays apps may be developed with no input from health professionals or people with lived experience and may not translate into real-world outcomes [1; 3]. In other words, an app can be downloaded and used by a lot of people, but this doesn't mean that it's high quality or that it works. This makes the mHealth landscape tricky to navigate.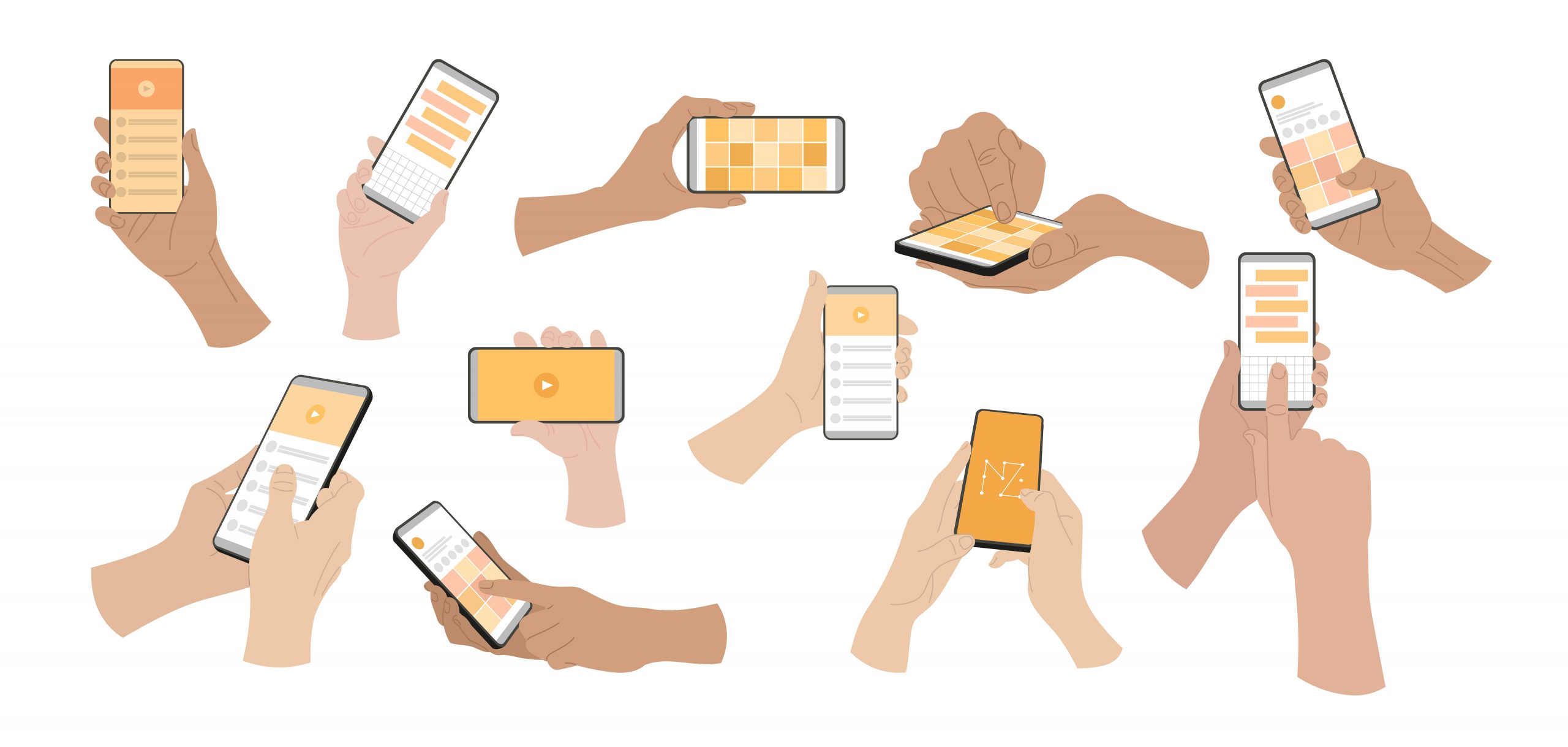 The PolarUs app, developed by the CREST.BD team and funded by the Canadian Institute for Health Research (CIHR) and the Daymark Foundation, is an mHealth app for people living with bipolar disorder (BD) focused on supporting health and quality of life. The app is now being tested as part of a research study to examine users' engagement with the app, and its effectiveness in supporting health self-management.
The PolarUs team is comprised of researchers, clinicians, and people with lived experience of BD. During the initial development process, a lot of decisions had to be made about how the app would look and function. Jessica, a recent graduate student at UBC's School of Information and the Designing for People Program, explored the PolarUs team's design process to understand how people with different kinds of expertise collaborated on this project. She conducted interviews with individuals in a variety of roles (such as researchers, clinicians, and software developers), many of whom had lived experience with BD. These interviews were conducted from July-November 2021 and revealed the opportunities and challenges in mHealth app development.
The need for speed?
Designing an app in a research setting is a different process than in the mobile app industry, where it might take as little as a few days [2]! In comparison to industry mHealth apps, PolarUs team members noted differences in the design approach, speed of app development, degree of accountability to stakeholders living with mental illness, and levels of funding and staffing. While industry apps often have a large budget, a large workforce, and conduct continuous prototyping and testing, working in a research setting is slower, adheres to strict ethical standards, and is focused on health outcomes. However, going slower offers increased flexibility and the ability to gather more input from diverse people.
What are we designing for?
Apps developed for the market are focused on producing an app that grabs users' attention– it's all about the downloads and user ratings! However, the PolarUs team's goal is to support people living with BD to maximize their quality of life. While a clinically effective app can be engaging, an engaging app is not always effective. For this reason, the PolarUs team had to weigh the benefits of certain design features. For example, gamification might make an app fun to use, but is it beneficial for its intended user group? Adding too many features to the app all at once might also make it hard to know what elements of the app – if any – are contributing to positive health outcomes. Instead of believing that more is better, research adopts an incremental strategy.
The benefits of diverse expertise
Some apps that claim to take lived experience into account are actually relying on users' ratings and likes [3]. This is not the same thing as designing an app with potential users. PolarUs drew upon the expertise of the Bipolar Bridges Advisory Group in the development of the app and people with lived experience also hold roles as researchers, developers, and content producers. This helped to avoid the "blind spots" during the design process and mitigate power imbalances. The PolarUs team worked hard to make an app that people want to use, rather than a product that reflects what a developer thinks it should do.

It's all about relationships
Many interviewees felt that relationship-building was a core strength of CREST.BD's research model. They believed the team was skilled at bringing together the right people to meet the specific needs of the project. This involved connecting individuals with diverse skillsets from around the world, such as clinicians who provide healthcare services and researchers who study technology. The ability to connect people with different perspectives resulted in opportunities for people to grow professionally by practising new skills and taking on new roles.
In conclusion, co-designing a mHealth app that is both effective and engaging is a marathon, not a sprint. In a market flooded with mHealth apps, potential app users need self-management tools that are enjoyable to use, but ultimately help them meet their specific goals. We look forward to seeing the full results of this study published, which will speak to whether engagement with the PolarUs app was related to improved quality of life for people living with BD.
References
1. Camacho, E., Cohen, A., & Torous, J. (2022). Assessment of Mental Health Services Available Through Smartphone Apps. JAMA Network Open, 5(12), e2248784-e2248784(n.d.). Design Sprint Methodology. Design Sprint Kit. https://designsprintkit.withgoogle.com/methodology/overview
2. Larsen, M. E., Huckvale, K., Nicholas, J., Torous, J., Birrell, L., Li, E., & Reda, B. (2019). Using science to sell apps: evaluation of mental health app store quality claims. NPJ digital medicine, 2(1), 1-6.
3. World Economic Forum (2023). Protecting users of digital mental health apps.  Retrieved, January 18, 2023, from, https://www.weforum.org/impact/protecting-users-digital-mental-health-apps/#:~:text=There%20are%20more%20than%2010%2C000,significant%20risk%20in%20some%20cases.
4. World Economic Forum (2021). Global Governance Toolkit for Digital Mental Health: Building Trust in Disruptive Technology for Mental Health.  White Paper.  Retrieved, January 18, 2023, from https://www.weforum.org/whitepapers/global-governance-toolkit-for-digital-mental-health